Sage 100 Standard Version 2016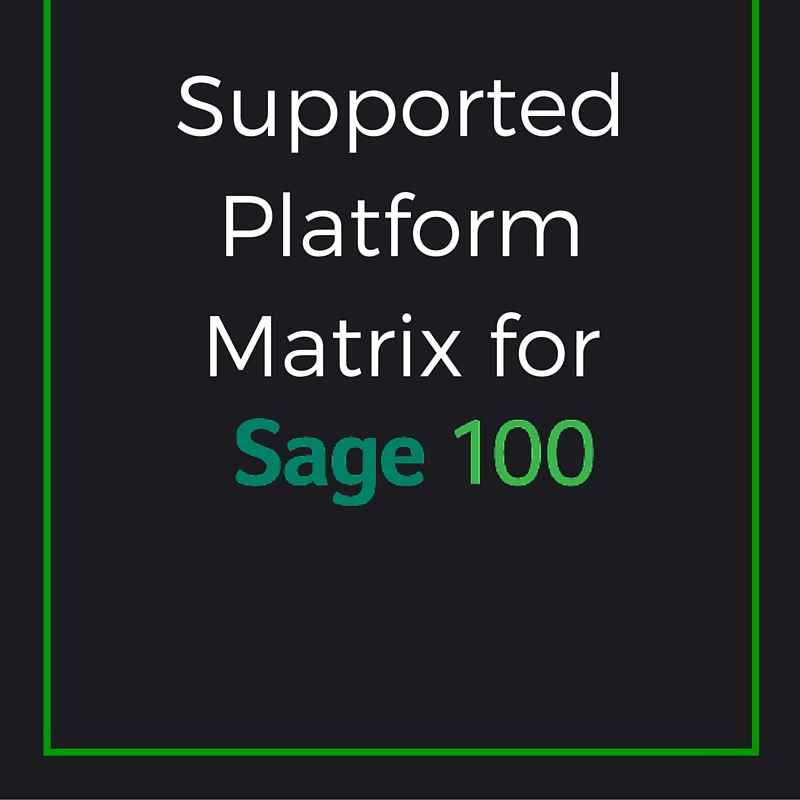 From Windows 7 to Windows 10 – here is your go to Supported Platform Matrix for Sage 100.
This document covers the compatibility of various operating systems with Sage 100 Standard as of November 20, 2015. Any operating system not listed should be considered incompatible.
It is critical that before and during an installation, this document is thoroughly reviewed, along with the Sage 100 Installation and System Administrator's Guide found on the Sage Support website. To access this page, log into https://support.na.sage.com/ and in the search field type 18216 and click the Search button.
Please note, if your platform is not listed in the matrices below, it is not supported, and you should reach out to us for assistance.
Click Here to Download: SPM for Sage 100 Standard 2016
Featured
Rankings season is upon us with March Madness right around the corner. It's been another year...

Read More

SugarCRM Inc., the company that helps global organizations build better business relationships, has named Faye Business...

Read More

Forrester defines the customer journey as the series of interactions between a customer and a company...

Read More