The FayeBSG Q3 All Hands Meeting – Facts, Figures, and Improv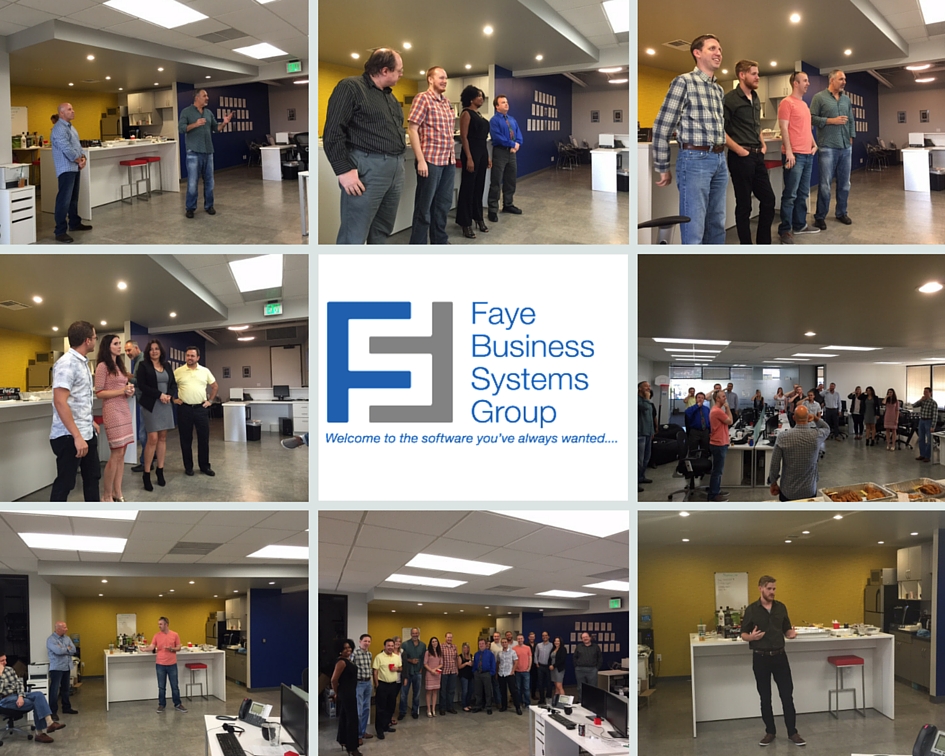 Improv is defined as the art or act of improvising, or of composing, uttering, executing, or arranging anything without previous preparation.
And that's exactly what the folks at FayeBSG were doing last night at our 2015 Q3 All Hands Meeting.   You learn a lot about folks during improv.    We learned that Scott, our Director of Operations, had an incredibly creative take as a Diabetes expert.   Apparently sugar is good for you!   (talking about the food here).  We learned that Kaleb, our East Coast AE, needs more than two hours sleep to be able to coherently put words together.    Pablo, one of our brilliant Sugar developers, is not really sure about the English alphabet…but that's okay 🙂   Who knew that our Finance Manager Sandra knows everything there is to know about black holes?   And…our West Coast AE Jake, of course, is our resident expert about women's handbags.
It was so great having folks from all across the country come into town for the event.    I really appreciate John from Atlanta, Kaleb from Philly, and DavidR from Colorado making the trek.    It was awesome to see them.    I also appreciate Lisa, Chin, and Susan braving the LA traffic and spending one to two hours on the road to get to the office as well.
Special thanks to Steve Kehela at Improv for Excellence for leading the charge.
The first part of the All Hands Meeting was the classic Powerpoint presentation and discussion about the year to date at FayeBSG.   We're on track with 40% growth, lots of FayeBSGers having achieved major certifications in all kinds of areas, and we've won tons of awards.   All Good.    But the second part was where the rubber met the road, and we really got to know each other.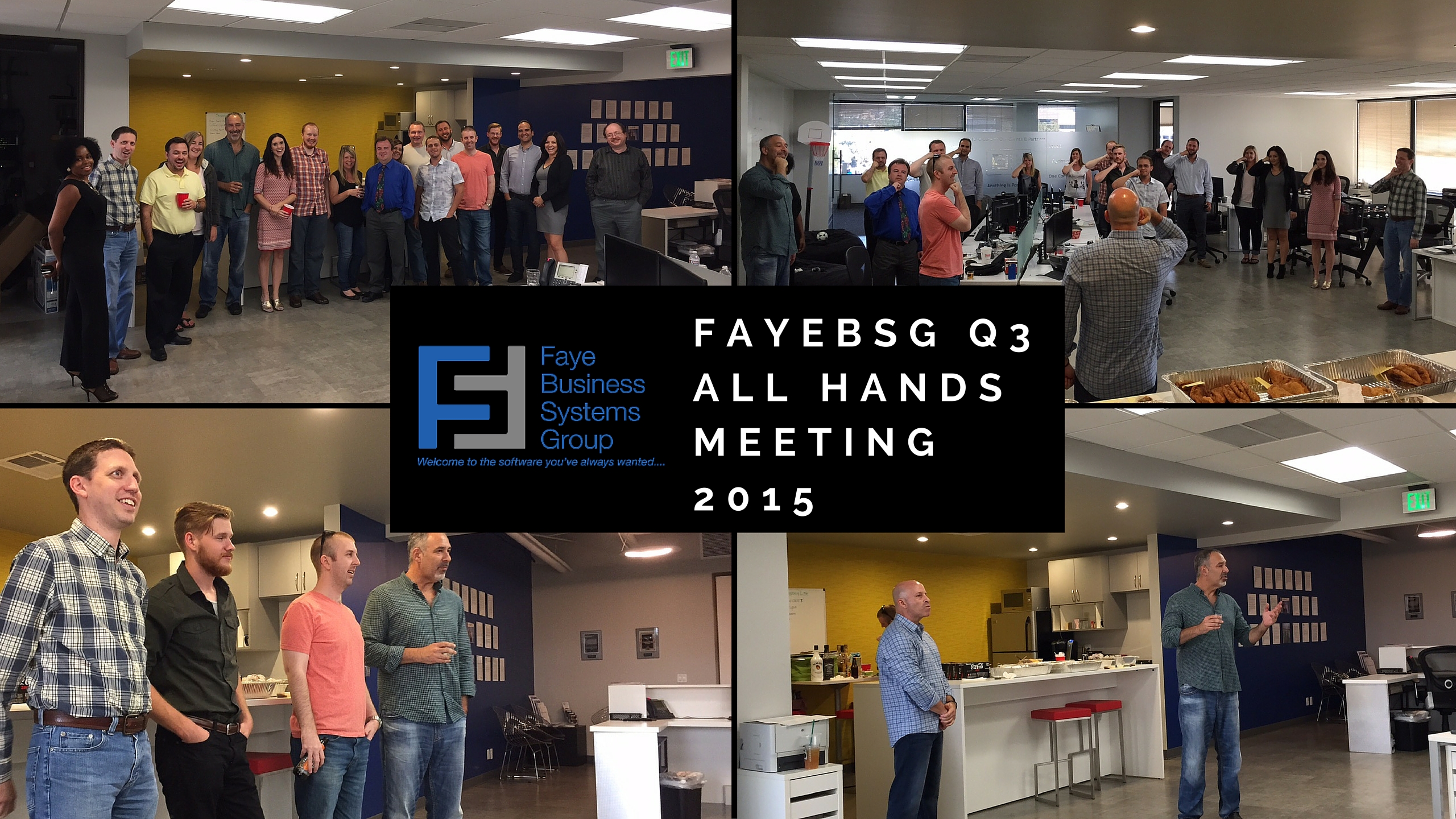 I appreciate Mark, one of our Sage Geniuses, and Chin, a killer project manager, on both sides of me, gently squeezing my hands when prompted.    It wasn't our fault that the hand squeeze exercise got stopped in its tracks!    And, Todd, our newest FayeBSGer, waxing eloquently about the amazing benefits of beta-Carotene.   And, yes, Todd, you CAN roll them.
Can't wait till Q4….
Featured
Rankings season is upon us with March Madness right around the corner. It's been another year...

Read More

SugarCRM Inc., the company that helps global organizations build better business relationships, has named Faye Business...

Read More

Forrester defines the customer journey as the series of interactions between a customer and a company...

Read More