Sage 100 ERP 2015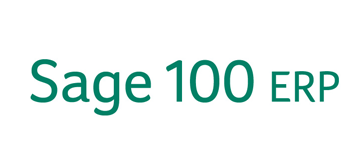 Sage has announced that Sage 100 ERP 2015 will be generally available on April 7, 2015.
Sage 100 ERP 2015 comes stacked with over 60 new enhancements. The 2015 release is the most comprehensive upgrade to Sage 100 ERP in recent years. There have been new feature enhancements to most modules, and Sage is proud to report that many of the new enhancements are a direct result of customer feedback.
A short list of enhancements include:
Compliance tools to support the Affordable Health Care Act (ACA)
User security improvements
Ability to reauthorize credit card transactions on Sales Orders
A Journal Reversal button has been added to the General Ledger
Streamlined purchasing processes
Improved financial reporting capabilities
Expanded and improved paperless office capabilities
The vendor name field has been expanded to 50 characters
Ability to sort various screens by multiple columns
You can now submit level 3 credit card transactions for payments
Country Codes and Canadian Zip Codes are now included
Purchase Order History is now available
A 'Copy from' button has been added to the Purchase Order Entry window
Click here to view the Complete Sage 100 ERP 2015 Customer Upgrade Guide, including a complete list of What's New.
We'd love to hear which of these improvements will be most useful to your organization. Please email us or call us to discuss them in more detail, or to learn more about Sage 100 ERP 2015.
Featured
Choosing a new CRM isn't an easy decision. However, once an organization gets to the finish...

Read More

Should you host your customer relationship management software in the cloud? Short answer: yes. We're going...

Read More

Have you ever heard of Pareto's Principle? Neither had we by that name. But it's also...

Read More