The CRM Benefits of Embedding an Act-On Form on Your Website
How one form can reinvent the way you use your CRM.

Web forms are like opinions, and opinions are like elbows; most of us have one or two. To bend the analogy further; what some people did with their elbows changed the course of history (see Sandy Koufax, Clayton Kershaw, Kareem Abdul-Jabbar, Muhammad Ali, Jimi Hendrix, etc…).
Using an Act-On form on your website in place of your standard web form might just have the same result for your organization when it comes to the value of your CRM. Sliiiiight exaggeration? Yes. However, using Act-On forms on your website will definitely, immediately, increase the value and importance you place on your CRM, while saving you countless hours uploading new data to your contacts, leads and prospects.
Having a web form or a contact us form on your website is one of the first things that you do when you set up a web page. Someone fills out the form and you get an instant email. Hopefully you are storing that information somewhere, and not just responding casually as they come in. If you are doing this, please let me know, I'd like to introduce you to something called CRM. If you're reading this you are likely using a CRM, which means you are also likely taking those web form emails and entering the data contained in them into your CRM.
If you used an Act-On web form, you don't need to enter diddly squat into your CRM. In fact, you don't need to do diddly squat…except sit back and watch this invaluable data flow from your website to your CRM smoother than J.K. Simmons head in Whiplash. Here's how it works.
Go into Act-On, and then select Content, then Forms.

Then select New Form

Then the Act-On Form Builder pops up. Fill out how you'd like your form to look in the Layout section.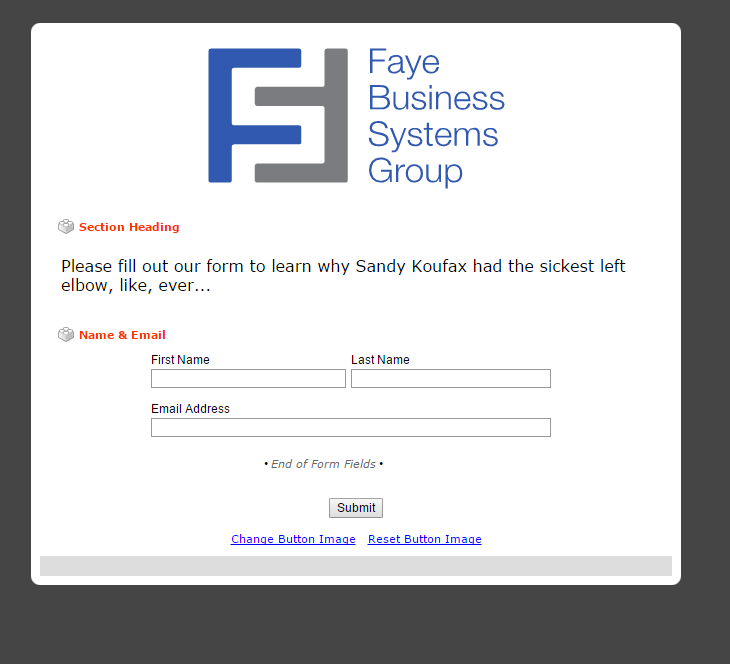 Advance to the Settings phase, and be sure to select "Push Sign-up Data to Sugar (our CRM of choice) when someone submits this form".

After this is complete, save your form and the form wizard should disappear. Next, find your form in Act-On and select the drop down arrow, and then select "Get Public URL's".
Next, copy that URL and paste it into the backend of the webpage of your choosing. Here is an example of what one looks like on our site.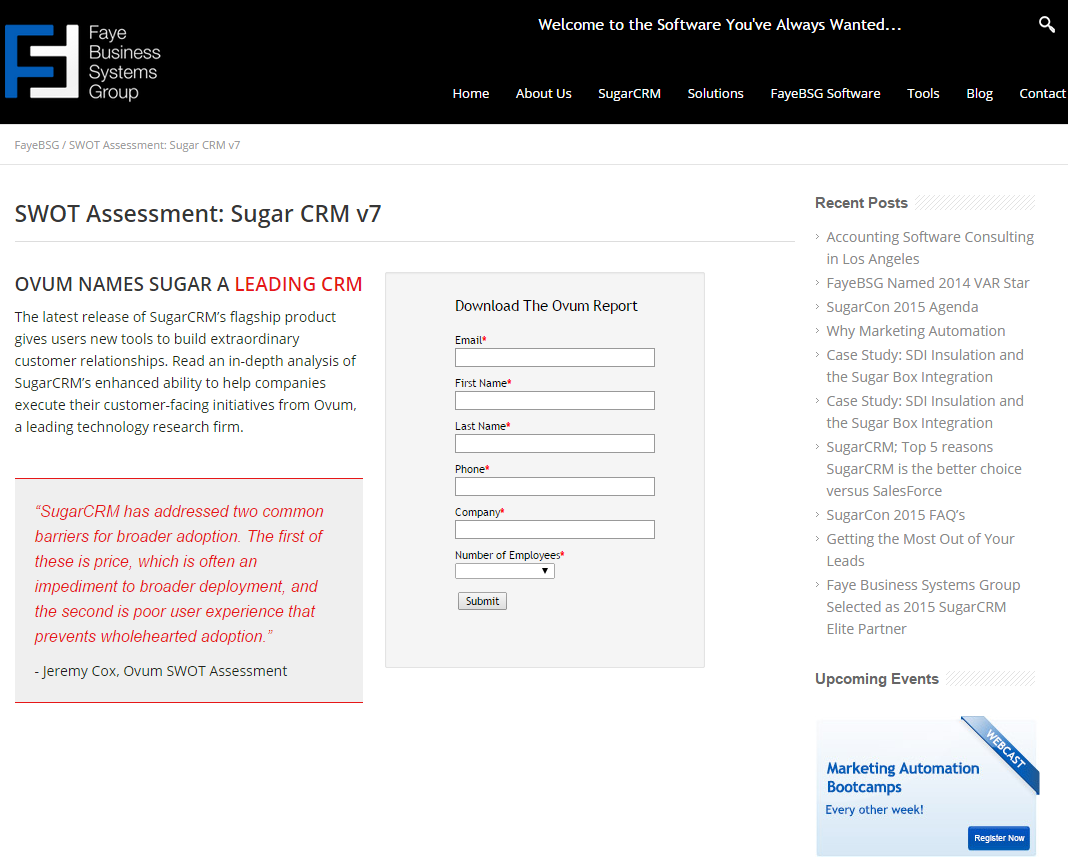 Next, your prospect fills out the form, and here's where the magic happens. Not only do I (or anyone else I designate) receive an instant email notification, this is what happens instantly in our CRM.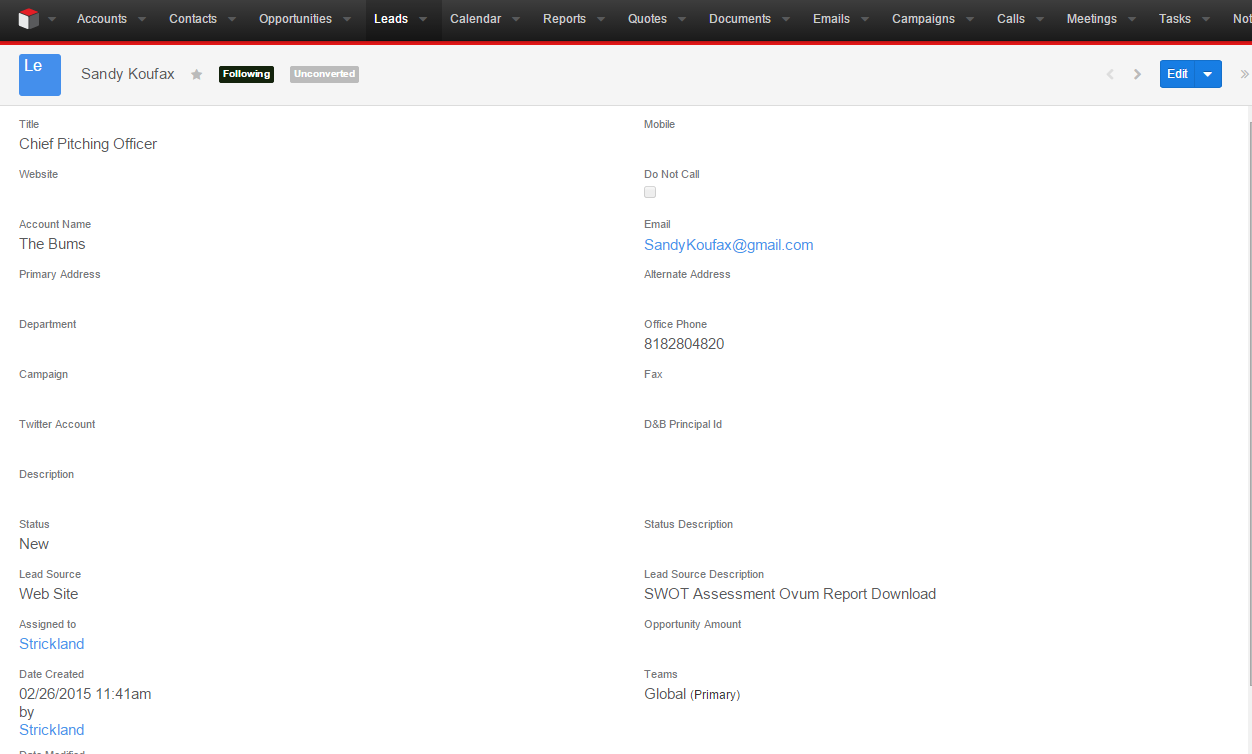 You can get as in-depth as you want with the details of the form. Any information you make a requirement for a prospect to fill out will immediately map into their record in Sugar. Say in this example, this isn't the first web form that Sandy has filled out. With the Act-On Integration for Sugar, Act-On automatically updates the contact and lead records in Sugar with all their engagement activity including:
Emails sent, opened and clicked.
Web page and landing page visits
Event registrations & attendance
Content downloads and form submits
…and more
Here is an example of what that looks like.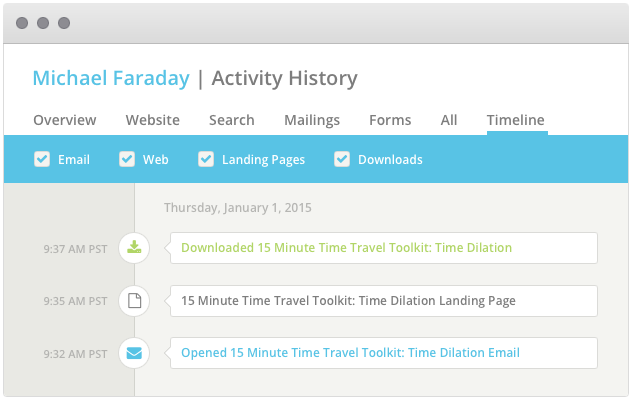 I hope this will give you an idea as to one of the many reasons why we love Act-On, but more importantly, why we love Act-On + Sugar.
Contact us for more information about anything you've read here.
Get your Free Sugar Trial here.
Get your Free Act-On Trial here.
Now go elbows, go!
Featured
Rankings season is upon us with March Madness right around the corner. It's been another year...

Read More

SugarCRM Inc., the company that helps global organizations build better business relationships, has named Faye Business...

Read More

Forrester defines the customer journey as the series of interactions between a customer and a company...

Read More