SugarCon 2015 Agenda
Join SugarCRM at one of the most powerful and progressive global CRM forums of the year. This is your exclusive chance to network with the world's leading business strategists and technology experts who are using CRM to build extraordinary customer relationships and dramatically transform business. SugarCon includes insightful general sessions, keynotes, customer tracks, interactive panels and product training across three exciting days.
Here is an at-a-glance view of the agenda for this year.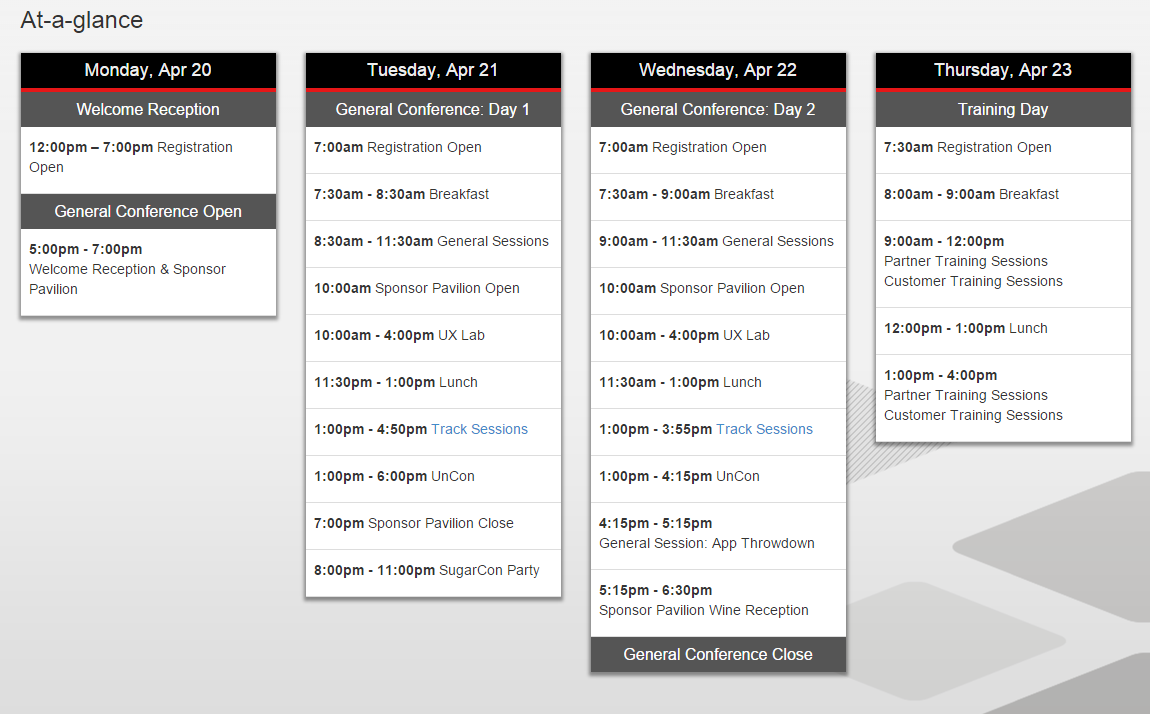 To see the full conference agenda, please visit http://sugarcon.sugarcrm.com/agenda/.
Featured
Rankings season is upon us with March Madness right around the corner. It's been another year...

Read More

SugarCRM Inc., the company that helps global organizations build better business relationships, has named Faye Business...

Read More

Forrester defines the customer journey as the series of interactions between a customer and a company...

Read More