Jira + Sugar? Toyota, EMC and Go Daddy Integrate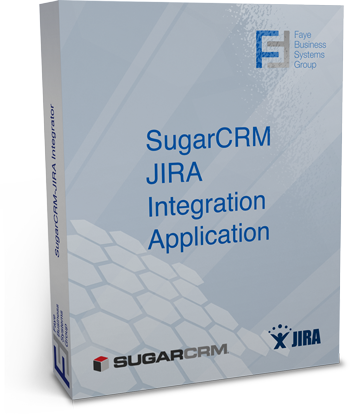 With a combined $24 billion in 2013 annual revenue, Toyota, EMC and Go Daddy are three of the largest players in their respective industries.
What else do these three behemoths have in common? It may surprise you, but all three companies use Sugar for their Customer Relationship Management and Jira for Project Management / issue tracking.
You may be familiar with many of the companies that use Sugar, such as uShip, Men's Warehouse, Coca-Cola and Chevrolet. But you may not know that the SugarCRM site published a handful of case studies on how these companies utilize the best in class CRM platform in Sugar.
Atlassian, the company behind Jira also has published some amazing case studies on how companies such as Audi, NASA, Hubspot, and Orbitz, streamlined their project management with Jira.
Toyota, EMC, Go Daddy and all companies that utilize project management software may be well served to know that we offer a SugarCRM JIRA Integration Application, which gives users the ability to monitor and track JIRA issues from within the SugarCRM Ecosystem.
With the FayeBsg SugarCRM Jira Integration Application, you get the following Jira issue visibility in Sugar:
The Jira Module displays all Jira issues with project and assignee reporting available.
The Jira Module enables users to create Jira issues from within Sugar and assign to the relevant user.
Users can see all issues or only open issues for that specific client from within a client account view in Sugar.
The Sugar Home Screen shows a Jira Open Issues dashlet with all open issues ordered by priority.
The Sugar Home Screen shows a "High Priority!" dashlet listing all issues past their due dates.
The Sugar Home Screen shows a "Due Today!" dashlet listing all issues due today or for the current week.
View a demo of the FayeBSG SugarCRM Jira Integration Application below, or contact us for more information on this amazing, time saving integration.
Featured
Rankings season is upon us with March Madness right around the corner. It's been another year...

Read More

SugarCRM Inc., the company that helps global organizations build better business relationships, has named Faye Business...

Read More

Forrester defines the customer journey as the series of interactions between a customer and a company...

Read More