Monday April 14th, 2014 10:30AM PT – 11:30AM PT
Join us for an exclusive Live Webinar on April 14th as SugarCRM Senior Director of Strategic Partner Marketing, Laurence Leong will present Sugar Analytics for the first time to the FayeBSG community.
Sugar Analytics Powered by Cognos Business Intelligence is the ideal solution for integrating advanced analytics with CRM. Customer-facing teams will be more effective with immediate access to critical insight across the entire marketing, sales, and support cycle. They'll win more business as active alerts help them track key performance metrics. And they'll increase efficiency by cutting data collection and report preparation time.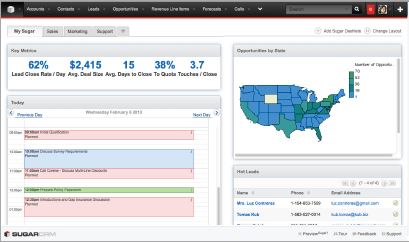 Register Today!