Implementing a CRM System in a Large Business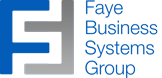 CRM software can make a difference at your business by providing numerous advantages for how your company can handle customer service, sales, and marketing. Of course, implementing anything in a large business can be a scary venture for everyone involved. In these situations, more people and stakeholders participate in every decision that a business makes, which can create situations where it takes longer to get things done. This shouldn't come as a surprise, even in small businesses, there can be challenges, advantages, and disadvantages when setting up new software. Last week we touched on some the disadvantages of CRM software, and we've frequently discussed the advantages. So, today we're going to look at how to get around some of the challenges in implementing a CRM system, specifically, SugarCRM at your large business:
Get everyone on the same page
The first major hurdle in implementing CRM software for your large business is in getting everyone on the same page about the software. To do this, you can point out how CRM software can offer benefits for your marketing, sales, and customer service teams that can let them perform their jobs more effectively, which can help make the company more profitable. If that isn't enough, SugarCRM can provide data and analytics from all of your teams to all of your executives so everyone can be apprised of everything going on at their company.
A lower cost means higher ROI
SugarCRM has an affordable cost, so your business can get the biggest ROI out of the software. Sugar comes in professional, corporate, enterprise, and ultimate editions to make sure you can find a price range that works for your business, even large businesses. The enterprise and ultimate editions, in particular, may be of interest for bigger businesses. Each offers the broadest range of features at a relatively low price point. The main difference between the two is the storage size. Although this kind of goes along with getting everyone on the same page, the good price point will surely help.
It can do whatever you need
If you're investing in CRM software and trying to get your company on board with it, SugarCRM's customizability is a vital feature. Sugar is highly customizable, even for those without technical expertise. For those without that expertise, work flows and custom fields can easily be changed to meet your company's needs. With some technical expertise, Sugar is even more customizable. Those with the technical know-how can dive into Sugar's code to make even more radical changes to the software. Sugar can allow this because of its open-source nature, but not all CRM software can, which is why we love using Sugar. This is a strong selling point for your large business because it means that Sugar is not locked into performing in only one way. As your company grows and evolves, Sugar can grow and evolve to meet your changing needs.
If you'd like more information on implementing CRM software, and specifically, SugarCRM, at your large business, please contact us.
Featured
Rankings season is upon us with March Madness right around the corner. It's been another year...

Read More

SugarCRM Inc., the company that helps global organizations build better business relationships, has named Faye Business...

Read More

Forrester defines the customer journey as the series of interactions between a customer and a company...

Read More