Email Functionality in Sugar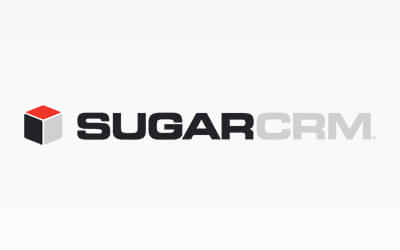 When using CRM software, it can be important to have email functionality within the program so you have access to the information in your program and so you don't have to jump between programs and risk losing some key info. SugarCRM's email functionality is split into outbound emails and inbound emails. Once Sugar has been integrated with your email system you should have full access to both outbound and inbound email.
For outbound emails, there are two types of accounts, system accounts and personal accounts. System accounts are used to send emails from the main account that Sugar is configured to. In SugarCRM, there can only be one outbound system account configured at a time. This account is used to send emails from Sugar that are associated with notifications, campaigns, and workflows among other things. Emails that are automatically generated from within Sugar will typically be sent from the system account. SugarCRM also supports personal outbound email accounts. Personal outbound email accounts will only be used to send personal emails from within Sugar. Both system and personal outbound email accounts can be configured within Sugar, from the Emails module and then the Settings window.
The other main email functionality in Sugar is based around inbound emails. Inbound emails can be managed with personal accounts, group accounts, personal folders, and group folders.
Personal email accounts can be used to view personal emails inside of Sugar. Personal accounts are not frequently used because of connection issues and group emails are better integrated. Any emails from a personal account are not stored within the Sugar database and are accessed by connecting to an email server.
Group email accounts can be used to give multiple users access to one inbox. This can be useful for teams who are dealing with multiple customers at a time. For a group email account, the Check Mail button does not work because it is always run on a schedule that can be set within the CRM software. Group emails can also be set to automatically update to the database so that the team working with the account doesn't have to worry about this process. Group email accounts can also be used in marketing campaigns to deal with bounce handling mailboxes.
Personal folders can be used to store and archive emails for individual SugarCRM users and can only be accessed by the user that created them. These folders can be used to archive emails from both personal and group email accounts.
Group folders can be used by multiple users and can serve to collect emails that have been downloaded from the email servers or the Sugar database. Access to these folders can be set by administrators, so only those who need to be able to see and use them will be able to. Group folders can also interact with the automatic importing feature of the group email accounts to filter emails into a specific group folder. This can ensure that emails are filtered to locations where the right people can see them without having to organize them on a case to case basis.
This is a brief overview of email functionality in SugarCRM and as with most things in Sugar can be customized to meet your needs. To see how SugarCRM's email functionality can benefit you, try it free for 7 days.
Featured
Rankings season is upon us with March Madness right around the corner. It's been another year...

Read More

SugarCRM Inc., the company that helps global organizations build better business relationships, has named Faye Business...

Read More

Forrester defines the customer journey as the series of interactions between a customer and a company...

Read More