The Downside of CRM Software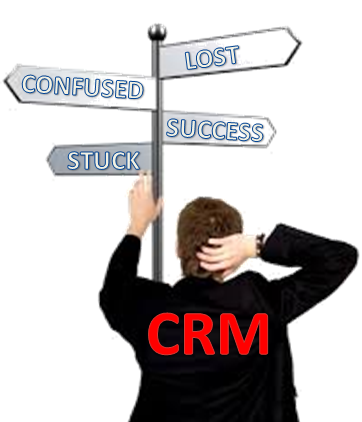 We frequently talk about the positives of using CRM software, and more specifically, SugarCRM, on this blog. From managing successful customer outcomes to using campaigns in SugarCRM to being able to integrate it with other software, I understand just how much we talk about the benefits of using SugarCRM. So today is going to be about the downsides of CRM software.
Well, sort of.
Two of the more commonly discussed disadvantages of CRM software relate to the cost of the software, and the difficulty in setting up and maintaining it. These are valid concerns for a business because you don't want to use something that will cause your budget to increase beyond what you've outlined. You also don't want to use something that you'll spend money on and then stop using because it takes a huge amount of effort just to maintain. Ideally, with CRM software, you want a package that can fit within your budget that is easy for you and your employees to use.
This brings us back to SugarCRM. We don't think that the common downsides of CRM software apply to this particular piece of CRM software. Like I said, this is only going to sort of be about the disadvantages of CRM software. We think that SugarCRM provides an affordable CRM solution that is easy to use.
SugarCRM offers multiple packages at different pricing levels so you can choose the one that best meets your needs. These packages range from the most affordable, the Professional package at $35 per user per month to the most feature and story heavy, the Ultimate package at $100 per user per month. There are a variety of options in between with a range of features and storage space. All of the SugarCRM packages include on-premise or cloud deployment, scheduled data backups, social media integration, and mobile device accessibility.
As for the other common downside with CRM software, SugarCRM is easy to set up and use. Sugar is designed to be easily set up and maintained from within your business, but if you'd like some help, we can provide that with our Sugar Jump Start package. The software is easy to use as well, and provides various Wizards and Campaign Management tools to make your employees' jobs easier. As far as maintenance is concerned, Sugar's simple user interface can make that job much easier as well. This can prevent problems where you stop using the software because it becomes increasingly difficult to use. SugarCRM's customizability and flexibility can also help on this front. If you're having an issue with the way Sugar is operating, you can modify it so it does exactly what you need it to do for your business.
If you'd like to try a CRM software package without the usual downsides of CRM software, we think you should try Sugar with a free 7 day trial.
Featured
Rankings season is upon us with March Madness right around the corner. It's been another year...

Read More

SugarCRM Inc., the company that helps global organizations build better business relationships, has named Faye Business...

Read More

Forrester defines the customer journey as the series of interactions between a customer and a company...

Read More