SugarCRM- ShoreTel Integration Available Now!
January 28, 2014
Posted by Jake Buttikofer FayeBSG Account Executive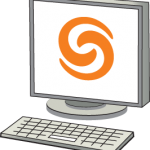 When FayeBSG moved offices in early November, we also transitioned to ShoreTel, a great VOIP based phone system. With the new transition in place, we felt this was the perfect opportunity to integrate ShoreTel with SugarCRM. At the previous FayeBSG office, our phone system was not integrated with Sugar, and because of the lack of integration, it caused a lot of inefficiencies in our day-to-day work environment. Here are some of the issues we dealt with without having an integrated phone system with Sugar:
Sales reps and/or support staff forgot to log calls in Sugar;
Sales reps and/or support staff forgot to create new contacts/leads when a call was received from an unknown source;
Sales reps/support staff incorrectly either forgot to, or logged a phone number wrong in Sugar;
Endured the tedious task of manually dialing every call/manually selecting the length of the call before saving.
As one can imagine, the scenarios above can be an extreme interruption to running an efficient sales or support organization. For example, if a rep forgets to log a call, and then a support rep calls the same contact without knowledge of the previous call, your company could look sloppy. If your staff forgets to enter new leads or contacts, this could cost also result in a loss in business. Because of this, we thought it was critical to address these issues with the following features in our SugarCRM-ShoreTel integration:
Click to dial;
Inbound caller-id with screen pops;
If record does exist, Sugar will pull up the lead/contact details;
If the record does not exist, Sugar will pop up a log call screen with the ability to relate the call to an existing contact/lead, or create a new one;
Automatic time recording of call.
In addition to having inaccurate or incomplete records in Sugar without an integrated solution, the automation of call functionality will save your sales and support staff significant time. Depending on the volume of calls, the integration could be a significant cost savings to your company.
Visit our Sugar ShoreTel home page to get further information on our integration. You can also register for my upcoming webinar on Wednesday February 5th, 2014 from 10:00AM to 11:00AM where I will discus "SugarCRM with ShoreTel – Streamline Your Call Center." Watch as your staff becomes more efficient while working on the things that matter!
Featured
Having a business requires that you stay on top of your game – always. It also...

Read More

Every buyer faces this question: Who installs the software? While some companies do have the resources...

Read More

The Sage Fixed Assets module allows Sage 100 users to manage fixed assets effectively from acquisition...

Read More