How Can Accounting Technology Help Your Industry?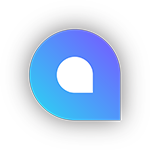 What do our clients in the following industries have in common?
Industrial distributors
Retail and Entertainment
Manufacturers and Cosmetics
Food and Apparel
If you said, "This lot could benefit from an accounting solution like Acumatica that allows them to streamline operations, eliminate costs, and process orders fasters," you'd be shockingly correct, and should head to Las Vegas or Macau immediately.
If you are like me, you probably did not guess that these industries are connected by the fabric of a cloud and browser based ERP solution. If you are like me, you probably looked at that list and then felt like the "you-dude" does at about 0:10 of this ERP Software video.
Out of curiosity, I pulled up some data on our clients in those same industries listed above and found these simple facts: All of our clients in these industries actually do use Acumatica, and almost 90% of these clients are also using this easily customizable software in addition, yet separately, with SugarCRM.
Being a web based format for ERP, I discovered that Acumatica helps companies reduce software costs and maintenance hassles by moving to the cloud. Acumatica also is advertised as being more user friendly and easier to adapt to processes; no wonder SugarCRM and Acumatica are so frequently being used by our clients.
I found some great industry specific resources that I wanted to share with you from the Acumatica site. These pages will give you some valuable information (if you are like me), and want to know about how Acumatica can benefit your industry.
Hopefully you can use this post as a future resource when it comes time for you to get some background on Acumatica. You can also visit the FayeBSG Acumatica page to request a demo, or contact us directly if you have any questions.
Featured
Rankings season is upon us with March Madness right around the corner. It's been another year...

Read More

SugarCRM Inc., the company that helps global organizations build better business relationships, has named Faye Business...

Read More

Forrester defines the customer journey as the series of interactions between a customer and a company...

Read More