How To Enter A Sugar Support Case
There are two ways to access Sugar support: the first options is to go through the support portal and the second is to go directly through your Sugar instance. If you are new to Sugar and have not yet set up your portal log in, please take a look at our blog here on how to do so.
Option #1:
To submit a request through the Sugar support portal, go to www.sugarcrm.com
Click the "Support" tab along the top of the page
You will then be directed to the SugarCRM Support page. This offers documentation and resources to help you maximize your Sugar experience. On the right hand side, you will see the Case Portal. Click the blue button to "Submit a case"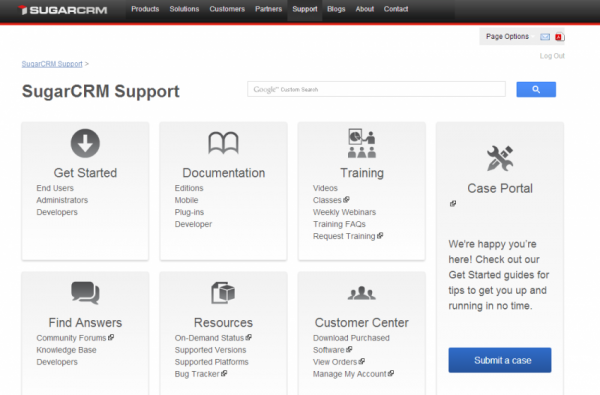 This will open a new browser, and if you're not already logged in to the Sugar site it will ask you to enter your username and password. Simply enter these details and click log in.
You will then be brought to the case portal, where you can see other cases you have submitted and enter a new one. Click on the green "Submit Case" button to enter in a new request.

Then, go through the prompts to enter in information associated to the problem you are experiencing. Remember, the dropdowns with the red asterisks are required fields, so please be sure to choose the best option for these (and all other) dropdowns. Under description, please include as much information as possible to allow the support specialist a greater understanding of the problem.
Entering in appropriate information will help your support ticket get routed to the correct support specialist.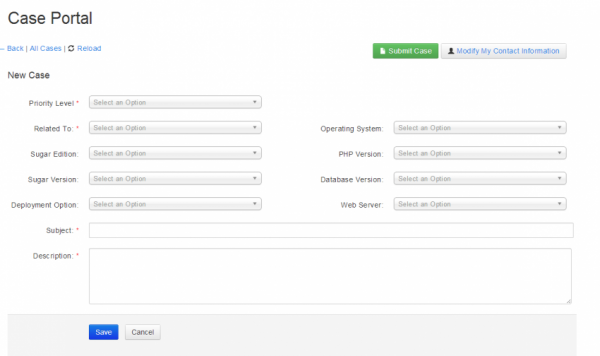 Once you are done, click save and it will be submitted! The support rep will then follow up, and you can check the status of the request at any time.
Option 2:
To submit a support request through your Sugar instance, simply click on your name in the corner of the screen, which will bring up a dropdown menu, and click "support"

Clicking on "support" will open a new window, directing you to the SugarCRM support site.
You will then follow the instructions above from the SugarCRM support page to submit a case.
If you have purchased phone support, you are still able to submit a support request following the above steps, OR you can call the direct number provided to you at the time of your purchase for immediate assistance.
Featured
Rankings season is upon us with March Madness right around the corner. It's been another year...

Read More

SugarCRM Inc., the company that helps global organizations build better business relationships, has named Faye Business...

Read More

Forrester defines the customer journey as the series of interactions between a customer and a company...

Read More