Three Applications to Integrate With Your CRM Software
We love software that can be easily integrated with other software. This is why SugarCRM is our CRM software system of choice. Knowing how easily this can be done with other software, the next question is, what applications should you integrate with SugarCRM? Luckily, we've already integrated Sugar with a number of other applications that we think can benefit you and your business. Here are three of them:
1. Sage 100 ERP
Sage 100 ERP is used for enterprise resource planning and accounting. It offers numerous options related to these so you can better manage your business and finances.  Our SugarCRM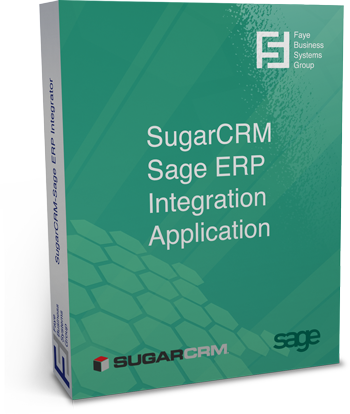 Sage 100 ERP Integration Application lets the applications work together to make things even easier on you. By integrating the two applications, double entries of customers, quotes, and sales orders can be eliminated from the accounting and CRM sides, so you can stay more organized. You can also gain access to product lists in your customer relationship manager software without having to take the time to enter them manually. With this integration, it becomes easier to manage your business and your relationships with customers.
2. Authorize.Net
Authorize.Net provides a Payment Gateway for businesses so that it is easier to accept credit card payments. By accepting payments over the Internet, Authorize.Net makes it so that you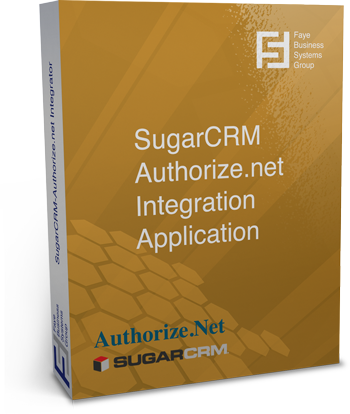 don't have to deal with the hassle of connecting to the payment processing networks. The SugarCRM Authorize.Net Integration Application can help simplify this process even more by eliminating manual and duplicate processes so you only have to enter a customer's information once. This Integration Application allows you to quickly create customer profiles with their credit card data and then easily update their billing information within that customer profile. By integrating these applications you can keep track of your customers and their payments in one easy to manage location.
3. JIRA
JIRA is a project tracker used to plan, build, and launch products. It allows your teams to organize issues, complete action items, and keep track of where the rest of the team is in regards to the project. By integrating Sugar and JIRA into the SugarCRM JIRA Integration Application, we have made it so you can track JIRA issues through the SugarCRM Ecosystem. You and your team can use the Critical Issues Dashboard to be alerted when an issue might go over budget or be late. While this might not be a direct way of managing your customer relationships, it can allow you to build a better product for your customers. This integration also serves to demonstrate SugarCRM's versatility and how it can be used for more than managing customer relationships.
These are not the only applications we've integrated with Sugar, but they do demonstrate the diverse ways that applications can work with CRM software. What other applications would you like to see integrated with customer relationship management software?
Featured
Rankings season is upon us with March Madness right around the corner. It's been another year...

Read More

SugarCRM Inc., the company that helps global organizations build better business relationships, has named Faye Business...

Read More

Forrester defines the customer journey as the series of interactions between a customer and a company...

Read More