How often have you heard about unhappy CRM users, or failed attempts to implement this CRM system or that CRM system? We hear it all the time. So much so, that we have decided to treat you to lunch, in an immaculate setting, so we can help you discover what it takes and how to be successful with your software implementation.
Like with most things in life education is the key. Knowing what you're getting yourself into, the steps you need to take, and what to expect before you start can set you up for an easy transition. There is no need to go into an implementation blind. So turn the light on, get yourself educated, speak to those who know what's going on around you and leave knowing that you are ten steps closer to success.
You're invited to attend our live LUNCH & LEARN SEMINAR
The Top 10 Reasons Why CRM Software Implementations Go Wrong.
Hurry we have a limit spaces available for each location. 
 Date
Location
Time
Show your interest
Tuesday,
July 30th
SugarCRM HQ
10050 North Wolfe Rd,
SW2-130 Cupertino, CA 95014
12 – 2pm
Lunch will be provided
Click Here
Tuesday,
August 20th
Braemar Country Club
4001 Reseda Blvd
Tarzana, CA 91357
5 – 7pm

Click Here
Wednesday,
August 21st
Aliso Creek Golf Course
31106 S. Coast Hwy
Laguna Beach, CA 92651
5 – 7pm
Lunch will be provided
Click Here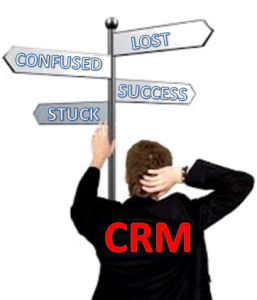 Learn directly from the experts how to: 
Overcome any obstacles that are holding your company back.
Get a clear understanding of how to introduce the topic of implementing a new CRM system.
How to recover from a failed attempt to implement the system you are already using.
Who Should Attend:
Managers or business owners wanting to implement a new CRM system.
Businesses struggling with a current CRM implementation.
Those not using their CRM to its full extent.
There are many reasons why some implementations happen successfully, and there are many why some fail.  At the Lunch and Learn Seminar you will get a chance to speak with implementation experts, learn how to set yourself up for success from the start wor how to overcome a failed implementation and get back on track for success. We will discuss how to set goals, what to expect and how to get it right.
Some of the important topics to be covered include:
Have a Clear Definition of Success Before You Start
Start Small in Bite Sized Chunks
Have a Champion
Make Sure the Users are on Board Before you Implement
Don't Skimp on Training and Go Live Support
For more information, or if you would like to speak to us before you sign up, please call 818 227 5141 and we will be happy to discuss your future implementation success.