Upcoming SugarCRM Webinars: The value of Sugar and Integrations
As technology increases, so do your options. We feel it is important to keep you up to date with current information and products, and will continue to provide varous informative webinars of value throughout the coming months.
During the month of June we have scheduled a number of webinars that might be of interest to you. We invite you to join any or all of our webinar presentations.
Features:
View & Create Jira Issues in Sugar
Time Entry (Jira Work Logs)
Generating Invoices & Reports
Learn:
Value/Total Cost of Ownership
Architecture – Open VS. Closed
No Limitations
Deployment Options
Data Control & Accessibility
Sugar QuickBooks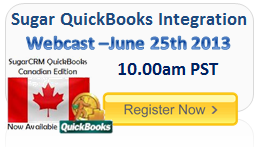 Canadian Edition Now Available
See how to: 
Sync customers, inventory, invoice history, and sales orders
Enter quotes & sales orders into Sugar and have them appear in QuickBooks
Post invoices in QuickBooks and have them appear in Sugar
Add new accounts in Sugar
Key Benefits:
Eliminates double entry
Provides access to product lists in CRM
Keeps accounts and customers in sync
Streamlines the "quote to cash" 

process
If you have any questions in the interim, please don't hesitate to give us a call or fire us an email at info@fayebsg.com
Featured
Rankings season is upon us with March Madness right around the corner. It's been another year...

Read More

SugarCRM Inc., the company that helps global organizations build better business relationships, has named Faye Business...

Read More

Forrester defines the customer journey as the series of interactions between a customer and a company...

Read More