Why Should I Buy Into This CRM Hype? What Is so Good About SugarCRM?
A Customer Relationship Management (CRM) system is a set of tightly integrated tools that help you to manage different aspects of your customer interactions. Regardless of the size of your business CRM software is available for every business. It is easier today for businesses to find a suitable CRM systems that meets their size and their needs, and also fits within their budgets.
So Why Should You Consider A CRM System?
Because…. CRM helps you to manage key business functions such as Sales, Marketing and Customer service and support.
What Are The Key Factors to Consider?
With numerous CRM software systems flooding the market, how to select the right CRM system for your business? Here are few factors you need to consider:
Do you require an on-premise or hosted CRM application?
What is your budget?
Security and scalability?
Can the CRM be customized to suit your unique business needs?
How quickly can the system be deployed?
What maintenance is required?
What's so good about SugarCRM?
SugarCRM's mission is to empower organizations to not only gain, but to also retain customers by providing greater efficiency and control over the sales pipeline.
Not only is it one of the most affordable and easy-to-use solution it offers a competitive advantage by providing a 360-degree view of customers.
As an open-platform web-based CRM solution, Sugar is easy to customize to meet an organization's changing needs.
What are Integrations?
SugarCRM is known for it's open API for ease of integration. PHP developers have access to the API to build tools and links that will allow other everyday business software to interact with Sugar. Many of these  developed integrations can be found directly on the SugarExchange and SugarForge sites.
Some of the most popular integrations include the FayeBSG Sugar Quickbooks and Sugar Constant Contact Integrations.
See more integrations here
 Integrating CRM with your everyday software will further enhance your business processes:
This white paper explains what small business CRM means and provides a list of advantages and disadvantages implementing CRM will bring.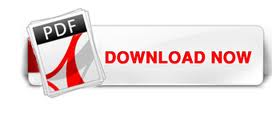 For more information call 818.227.5130 or email info@fayebsg.com
Featured
Rankings season is upon us with March Madness right around the corner. It's been another year...

Read More

SugarCRM Inc., the company that helps global organizations build better business relationships, has named Faye Business...

Read More

Forrester defines the customer journey as the series of interactions between a customer and a company...

Read More