SugarCRM Combined With Marketing Automation – Nurturing Your Prospects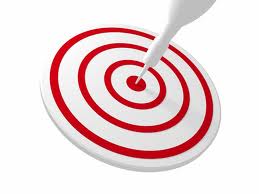 HURRY SIGN UP TODAY to be apart of our Valentines day draw, we are going to send a Valentines gift to the 14th and 20th person to sign up for the webinar. Winners will be notified by the 15th February 2013.
Title: Why Marketing Automation Is a Must for Every Business
Date: Thursday February 14th 2013 (Happy Valentines Day)
Time: 10.00am Pacific Standard Time (that's 1.00pm for the East Coast)
SalesFUSION provides marketing automation software integrated with a number of different CRM Systems. Integrating your CRM properly is a crucial part of your sales and marketing processes.  SalesFUSION is the industry leader in providing 100% pre-built integration between marketing automation and leading CRM systems.
We invite you to join us as SalesFUSION CMO, Kevin Miller discusses the benefits of Marketing Automation and how integrating your CRM will bridge the gap between your marketing and sales efforts.
SalesFUSION integrates with more CRM packages out of the box than any other marketing automation vendor today.It's one thing to be able to push a lead into CRM, it's another to be able to properly model the flow of leads from campaigns as they move into CRM and then track the progress of leads as the qualify and close.
Standard features of the SugarCRM integration include:
Set up your integration in about an hour (not hours, days or weeks)
Pre-built admin and configuration tools for your CRM
Integrate email marketing campaigns into your CRM
Lead scoring and routing of your leads from campaigns to CRM
Push email, web activity, and form data into lead, contact and account records
Integrate with opportunities to facilitate campaign ROI reports
Marketing intelligence dashboard inside each lead/contact record
Email-based lead alerts for sales team members
Automated nurture campaigns triggered when values in CRM change
Native tables and entities in CRM for campaigns and web activity
Fully versioned and supported integration
Secure SSL connection to your CRM
Auto-push leads from web to CRM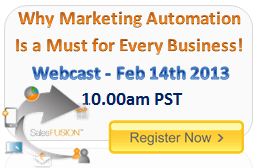 [contact-form-7 id="9697″ title="SalesFUSION Information"]
If you have any questions or would like additional information please don't hesitate to contact us. Phone 818 227 5130 or email info@fayebsg.com
Featured
Rankings season is upon us with March Madness right around the corner. It's been another year...

Read More

SugarCRM Inc., the company that helps global organizations build better business relationships, has named Faye Business...

Read More

Forrester defines the customer journey as the series of interactions between a customer and a company...

Read More