Understanding the SugarCRM Application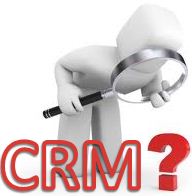 SugarCRM is the new buzz word in CRM software solutions. Get your business running on the right track for 2013.
As ERP and CRM software experts Faye Business Systems Group high recommends SugarCRM for your company's CRM requirements. Being an open source CRM system Sugar is easy to customize for your specific business requirements.
What is SugarCRM?
Sugar is an application that helps companies manage customer relationships across sales, marketing, and service activities.
Sugar's functionality includes sales-force automation, marketing campaigns, customer support, collaboration, Mobile CRM, Social CRM and reporting.
Who Uses SugarCRM?
Sugar supports a variety of functions within an organization. The table below describes several business functions and how Sugar enables their productivity.
| | |
| --- | --- |
| Business Function | Description |
| Sales | Sales Representatives use Sugar to automate their sales activities, including contacts, opportunities, accounts, pipeline management, and forecasting. |
| Marketing | Marketing Representatives use Sugar to target prospects, manage prospect lists, develop campaigns, and monitor the results of marketing activities. |
| Customer Service | Customer Service Representatives use Sugar to manage customer cases, report product problems, and measure customer satisfaction. |
| Management | Management uses Sugar to analyze how the business is performing across all customer-facing activities. |
Single View of Customer Interactions
Sugar provides a single view of all customer interactions; improving sales effectiveness, enhancing marketing activities, and providing improved customer support.
Examples: Sugar capabilities allow companies to:
Develop marketing offers and track the results of multiple campaigns.
Provide salespeople with opportunity and account management capabilities to better manage their sales activities.
Allow customer support representatives to see a customer's history and provide better levels of service through organized tracking of customer issues.
Provide management consistent customer data from their sales, marketing, and customer service teams as well as reporting on various customer related activities.
What Makes Sugar Unique?
SugarCRM leverages the combined talent of CRM experts from around the globe to deliver applications that are of higher quality and offer greater innovation than other CRM vendors. Sugar's source code is available to developers and customers who can modify and customize the application to meet their demands. The result is a user-friendly application that offers a faster return-on-investment than other CRM vendors.
End-to-End Interactions
Sugar enables the end-to-end customer interactions.  From generating prospect lists and campaign offers, to generating leads and providing opportunity management for sales people, to tracking and managing customer service cases.  Additionally, Sugar provides actionable information to management in the form of reports and dashboards.
For more information Click Here
SugarCRM Edition Comparison
There are a number of SugarCRM Editions to select from. Click Here to download the Edition Comparison
Each edition includes:
Full sales, marketing and support automation, email integration, reporting, team selling, advanced security, workflow automation, social CRM
Support for 22 languages, unlimited API calls, regular back-ups of your customer data
Choice of either on-premise or cloud-based CRM deployment

Featured
Rankings season is upon us with March Madness right around the corner. It's been another year...

Read More

SugarCRM Inc., the company that helps global organizations build better business relationships, has named Faye Business...

Read More

Forrester defines the customer journey as the series of interactions between a customer and a company...

Read More