SugarCRM Credit Card Processing For Streamlining Business Processes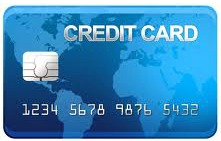 For many businesses, getting cash in the door quickly means offering as many payment options as possible. Online credit card processing solutions like Authorize.net with its flexible APIs help businesses of all sizes offer their customers the convenience of Credit Card purchasing, which has a direct impact on your cash flow!
As your business accelerates and transaction volumes rise, it becomes increasingly important to equip sales and contact center employees with efficient workflows and integrated tools that help them track deals all the way from first contact through to the Credit Card Authorization.
As many organizations are moving to open source customer relationship management (CRM) systems to run their business, it makes sense to streamline their payment processes and systems into one easily accessible system. Faye Business Systems Group has done just that.
The SugarCRM and Authorize.net version 2.0 integration allows users to:
Enter secure credit card information via Authorize.Net while entering quotes or sales orders right into SugarCRM
Add and edit multiple credit cards per account or contact
Authorize a credit card on an account, contact, or for a specific quote
Charge a credit card on an account, contact, or for a specific quote
Access credit card transaction history associated with the related account or contact Restrict user access to Authorize.Net functions through a permissions editor
The integration is now also available for Sugar Community Edition users.
For more information speak to us today. Call 818 227 5130 or email info@fayebsg.com
Featured
Rankings season is upon us with March Madness right around the corner. It's been another year...

Read More

SugarCRM Inc., the company that helps global organizations build better business relationships, has named Faye Business...

Read More

Forrester defines the customer journey as the series of interactions between a customer and a company...

Read More