Empower Your Customer Service And Sales Team With SugarCRM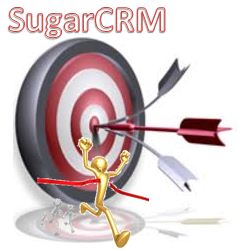 To remain competitive in a dynamic and increasingly global setting, you need to work within an environment in which your customers are at the center of every decision.
The gap between your customers' expectations and your engagement strategy hold tremendous opportunity to get ahead of your competition and build loyalty and long term satisfaction.
With SugarCRM you can make every call, reach, and  inquiry count. SugarCRM will allow you to develop powerful, actionable customer insight throughout your entire organization. Every SugarCRM user who connects with customers has the right and relevant information at their fingertips every time and from anywhere.
SugarCRM is unlike other CRM solutions, which are generally designed for managers to enter and manage sales data entry. There is a saying that states, "Your CRM system is only as good as the data you have in it."
SugarCRM is an enterprise customer engagement platform designed to provide information and tools required to drive deeper, more relevant customer conversations so you can increase customer loyalty, satisfaction, and the lifetime value with every connection.hoice
See why SugarCRM is the user's CRM solution of choice by watching this short video.
For more information about SugarCRM email us at info@fayebsg.com or call 818 227 5130
See How Paramount Global Services Doubled their Best Ever Quarterly New Business With SugarCRM.
Featured
Rankings season is upon us with March Madness right around the corner. It's been another year...

Read More

SugarCRM Inc., the company that helps global organizations build better business relationships, has named Faye Business...

Read More

Forrester defines the customer journey as the series of interactions between a customer and a company...

Read More