SugarCRM Version 6.6 Release Summary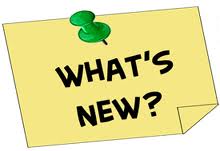 See the NEW Features and Benefits within the SugarCRM Version 6.6 Release
SugarCRM continues to update and revise their CRM software to include fixes, additional functions and features that are going to benefit the end users.
In the Sugar Portal
Improved user experience and faster interactions with new interface look
and feel
More effective communication with users, who can create notes and upload attachments to append to a case or bug
Additional configuration options for a more tailored portal experience
Enhanced branding via the new theme editor with logo support
Faster portal updates with support for real-time changes: no more syncing
Better support with new global search
Enriched user interactions supported by advanced user interface libraries
Support for internationalization: portal UI is rendered in user's preferred language
The PDF Manager
New selectable templates make it easier for sales reps to share data with prospects and customers
Pre-configured quote and invoice templates for increased productivity
Improved sales efficiency with automatically generated PDF documents: sales reps can click to download or email documents to clients from within Sugar (no need to cut and paste into a Word document, convert to PDF, then attach to an email)
Better support of sales objectives and company branding with custom PDF document templates that can be designed by system administrators

Create custom templates using a flexible HTML editor, for any module that appears in Studio, including quotes and custom modules
Produce more compelling documents with support for custom formatting, fonts, colors, and images including company logos
Standardize documents and support company branding with letterhead templates, including custom logos, headers, and footers
Include data from any object in the system. For example, an invoice can include custom quote data (product line items, custom quote fields) in a template pre-formatted with terms and conditions.
Other Features
Improved management of recurring meetings and calls within the Calls and Meetings module; no longer just in Calendar
Faster meeting and call creation with new search by accounts for contacts and leads (account search returns all contacts under an account)
Full text search now notifies administrators of the status of indexing
Key Messages – Key Takeaways
Significantly enhanced support portal

Sugar's support portal has a new interface that's faster and easier to use and provides users with a better experience
The support portal's new platform and new APIs provide a faster, more interactive user experience
Support portal customization improves branding, with the theme editor and logo support
The capability to attach notes and files to cases and bugs improves communication and speeds resolution
New PDF manager

Sugar's enhanced PDF manager adds value by supporting sales communication and enhancing branding. Included templates for quotes and invoices get users off to a fast start. The PDF manager adds the capability to modify the included templates and create new customized templates.
Fit and finish enhancements reflect Sugar's continuous improvement, making frequently-performed tasks faster and more convenient:

Enhancements to Meetings and Calls include support for recurring meetings and calls (no longer just in the Calendar module)
Faster creation of meetings and calls as users can now search for contacts and leads within accounts
If you have any questions or would like more information email us at
info@fayebsg.com
Featured
Having a business requires that you stay on top of your game – always. It also...

Read More

Every buyer faces this question: Who installs the software? While some companies do have the resources...

Read More

The Sage Fixed Assets module allows Sage 100 users to manage fixed assets effectively from acquisition...

Read More