SugarCRM Google Apps Integration
Stay in sync with your team today and everyday. Google Apps combined with the out of the box SugarCRM integration will allow your team to work effectively and efficiently with the ability to integrate Sugar with Gmail, Google Docs, Google Calendar, Google Contacts, and Android mobile devices.
About the Integration:
Gmail
Administrators can set up Sugar to use Gmail as the outgoing mail server for their Sugar instance. Users can set a Gmail account as the address from which email is sent from Sugar. Sugar comes with an integrated email client that will use Gmail to send and receive emails.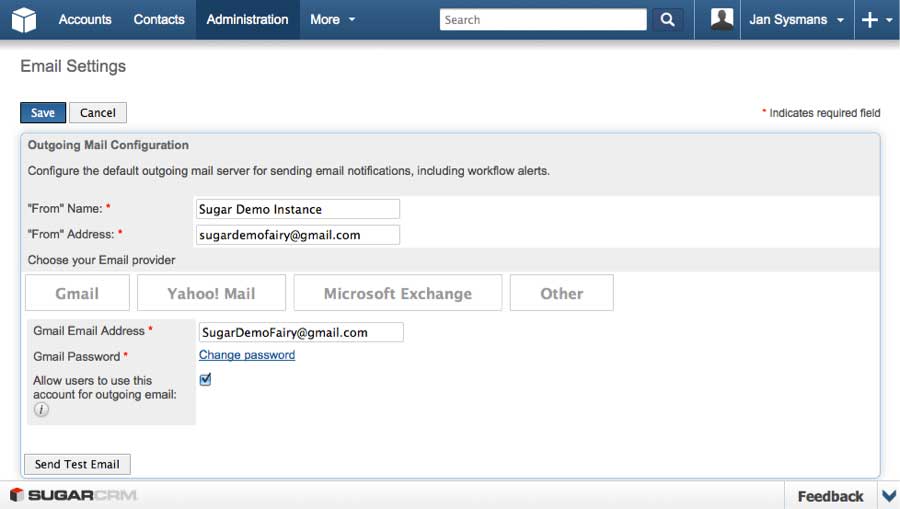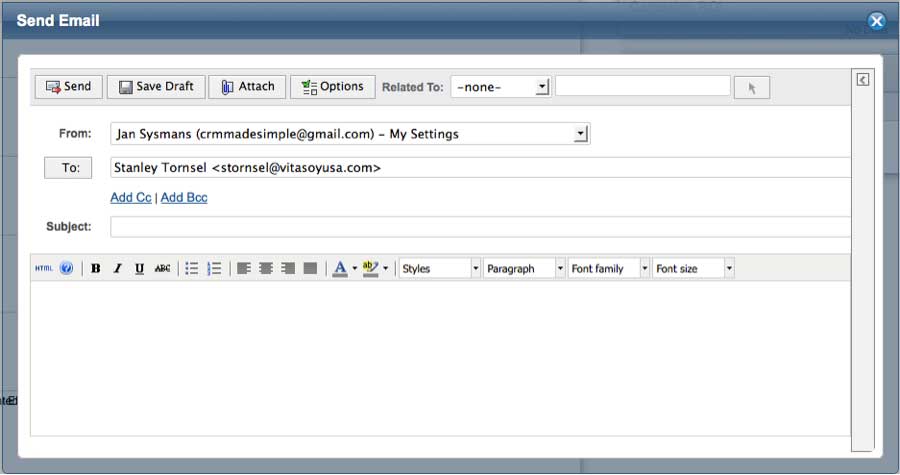 Sugar's email archiving capability lets you attach Gmail messages to the Sugar records of your Accounts, Contacts, or Cases. Sugar also links email attachments, images, and calendar events so you'll have a complete record of your communication. Archived emails can be viewed in Sugar's Accounts, Contacts, Leads, Opportunities, or Cases modules so you can access and review messages without leaving the module in which you're working.
Google Docs
Save documents from Sugar directly to Google Docs. Relate existing Google Docs files to Sugar so you can use them without a separate trip to Google Docs. When you search for a document in Sugar, your Google Docs files will show up in your search results: a Google icon next to each file name provides a handy reminder that the file's stored in Google Docs.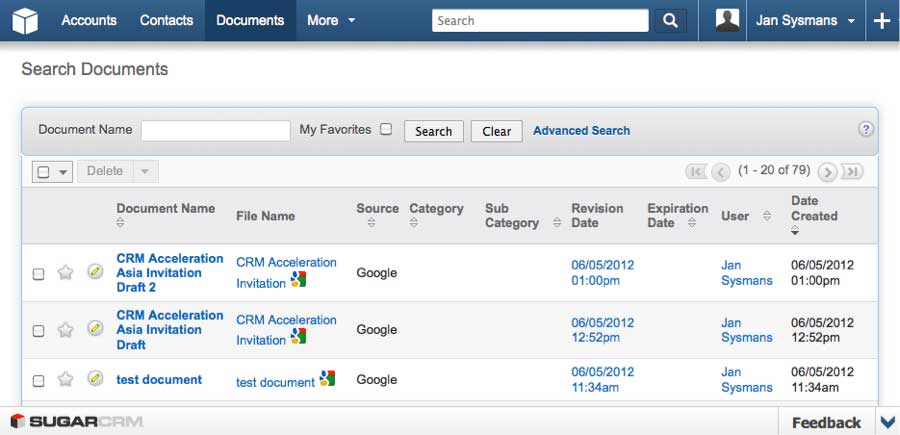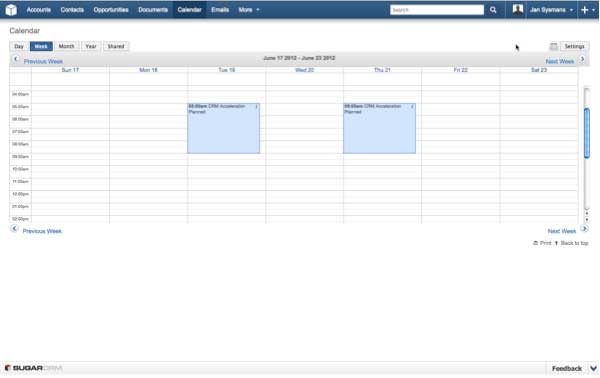 Calendar
Sugar supports the iCalendar (.ics file extension) standard so you can sync your Sugar calendar and project modules with your Google Calendar and always have the latest information at hand from either calendar. From your Google Calendar, it's easy to subscribe your Sugar calendar (read-only) and have your Sugar meetings, calls, and tasks automatically updated in Google.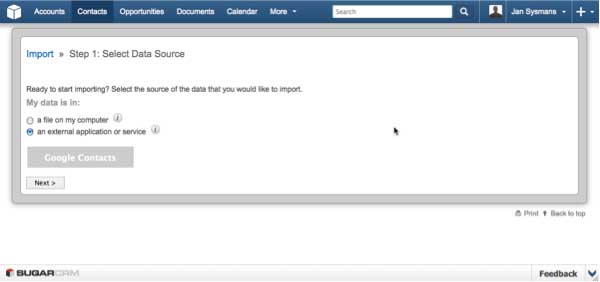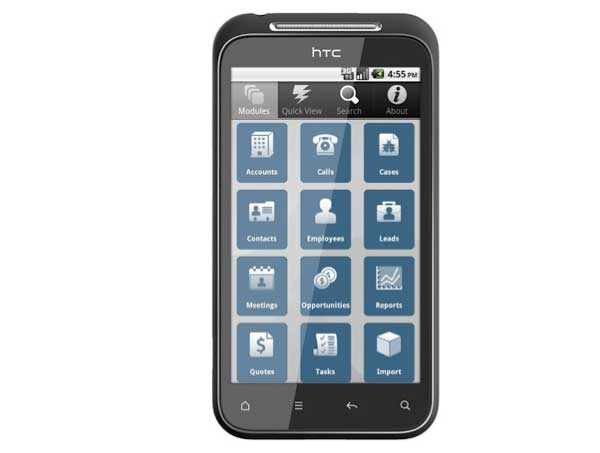 Android
Sugar Mobile gives you access to your critical Sugar information. Contacts, Accounts, Leads, Quotes, Tasks, Meetings, Cases, Reports and more are easily accessible from your Android smartphone.
Android tablets are supported by Sugar Browser for mobile devices. Sugar's clean user-first design works easily on Android tablets and there's no learning curve since the Sugar Browser and computer interfaces are identical.
Google Maps
Sugar's Google Maps integration displays fully-functional maps, so you'll have Google location information and directions to your contacts or accounts right inside Sugar. Using a simple configuration in Sugar Studio, A Sugar administrator can add the Google Maps integration in a matter of minutes to any Sugar module containing an address field-even custom modules.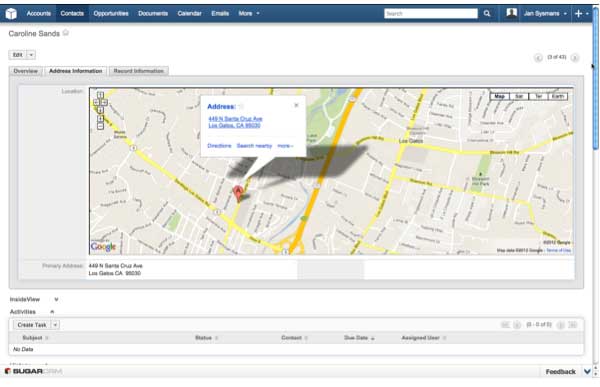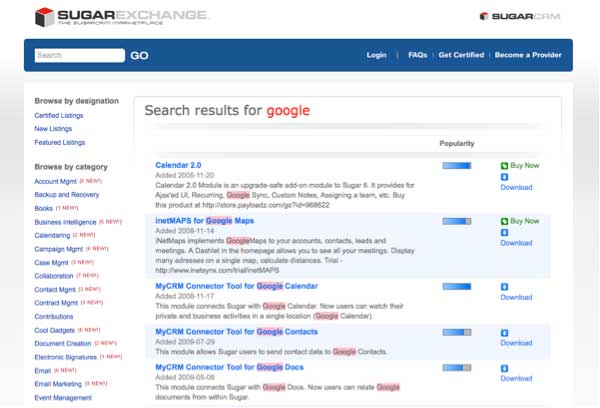 Featured
Rankings season is upon us with March Madness right around the corner. It's been another year...

Read More

SugarCRM Inc., the company that helps global organizations build better business relationships, has named Faye Business...

Read More

Forrester defines the customer journey as the series of interactions between a customer and a company...

Read More