SugarCRM QuickBooks Integration At The 2012 Accounting Solutions Conference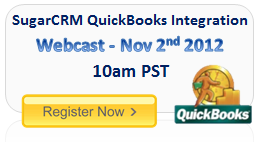 The success of running a business is about gaining an advantage above competitors, staying on top of technology and streamlining your business processes.
How do you do this? There are a number of ways to achieve these goals. The easiest way is to speak to those who work closely with small to medium sized business on a daily basis to achieve these exact goals. Do some research, asses what you want to achieve and  speak to us now.
At Faye Business Systems Group we make it our business to make your business better. We believe that businesses can no longer function efficiently or effectively with out of the box software, and no longer have to.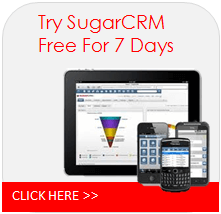 Interested in finding out more? Come and see us at the 2012 Accounting Solutions Conference
Monday, October 22, 2012 – Wednesday, October 24, 2012
Anaheim Marriott
700 West Convention Way
Anaheim, California 92802
United States
At the 2012 Accounting Solutions Conference we will be displaying our new Accounting and CRM Integration. This integration has been designed to streamline business processes, which ultimately reduces double up procedures, saving your company time and money.
About the Integration
SugarCRM is the fastest growing CRM software package in the world. Intuit was named in the Fortune Magazine's "Best Companies" list  for 11 consecutive year, QuickBooks puts you in control of your finances, your time, your business—and where you work. As QuickBooks continues to command the vast majority of the small business market it only makes sense to integrate the two software packages and streamline business processes.
View the SugarCRM QuickBooks Integration Demonstration
[download id="64″]
View the Press Release – Faye Business Systems Group Announces New SugarCRM QuickBooks Integration
The SugarCRM – QuickBooks Integration features include:
Two Way Sync between Sugar and QuickBooks
Syncs customers, inventory, invoice history, and sales orders
Enter quotes & sales orders into Sugar and have them appear in QuickBooks
Post invoices in QuickBooks and have them appear in Sugar (with line items)
Add new accounts in Sugar and have them appear in QuickBooks
Update customer addresses in QuickBooks and have them appear in Sugar
Be able to see inventory items, standard prices and costs, and quantity on hand in Sugar
Syncing can occur on a scheduler and defaults to every 10 minutes
Custom mapping of custom fields
Works with QuickBooks Pro, Premier, Enterprise, and Online
Works with Sugar hosted in the cloud or Sugar on an in-house server
Easy to install, easy to use
Purchase of the SugarCRM QuickBooks Integration includes all integration software, a detailed installation and operating guide, phone and email support, all updates and upgrades to support Sugar updates and upgrades throughout the year, all updates and upgrades to support QuickBooks updates and upgrades throughout the year, and SugarCRM QuickBook Integration application feature updates as we make the integration more powerful over time.
To arrange a demonstration please call us now 818 227 5130.
Featured
Rankings season is upon us with March Madness right around the corner. It's been another year...

Read More

SugarCRM Inc., the company that helps global organizations build better business relationships, has named Faye Business...

Read More

Forrester defines the customer journey as the series of interactions between a customer and a company...

Read More