See How Google Apps and SugarCRM Work Together
Google is one of the biggest tech companies in the world. SugarCRM is the fastest growing CRM company in the world. Many businesses are moving away from Microsoft Office products in favor of Google apps.  Gmail is now an alternative to Outlook, and Google Docs an alternative to Excel. With the popularity of Google products rising in the business world, it is imperative that native integrations are available between Google products and your favorite CRM. Fortunately for SugarCRM users, Sugar integrates with your favorite Google apps out of the box. Let's take a look at how well Sugar and Google can work together: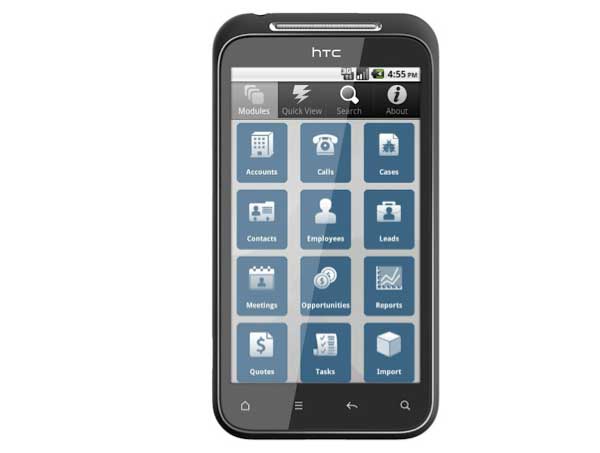 Android:
With Sugar Mobile, you now have access to all of your favorite SugarCRM information on your android, iPgone, or blackberry device. If you're on the road and late to a meeting, you can use the Sugar mobile app to access your accounts, contacts, meetings, quotes, and much more. Need to pull up an old email but don't have access to outlook? Open Sugar mobile and view all of your archived emails on the go! Are you at a meeting where a client references a quote you forgot to print out? Simply access your Sugar Mobile app. Don't you hate being tied down to your desk in order to be productive? Use the SugarCRM Mobile app to supplement your productivity. There are a myriad of reasons why remote access is crucial. If you spend part or most of your work day away from your desk, you will realize the benefits of mobile access in no time.
Gmail: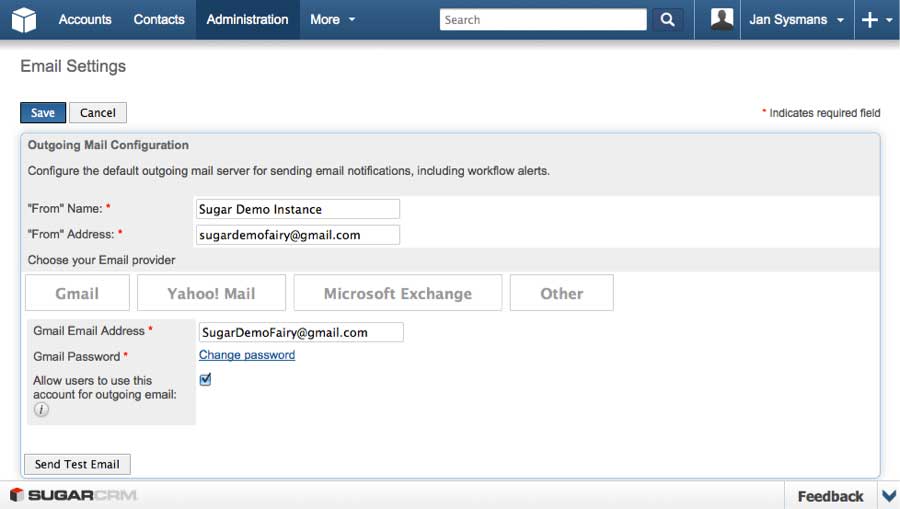 There are two different ways to use Gmail and Sugar together. First, you can set-up Sugar's native email client to use Gmail to send and receive emails. Many companies like this method because all correspondence is handled through Sugar and this consolidates two software packages into one. Furthermore, all attachments, images, and calendar events will be directly stored in Sugar. On the other hand, Google has spent many years perfecting their email client so many companies still want to use the Google interface, and simply sync the data they want to Sugar. SugarCRM provides you with a unique Sugar email address that you can cc or bcc. When you include your unique Sugar email address in an email to a customer or lead, Sugar will automatically search your Sugar database against all email addresses included the email chain, and will archive that email accordingly in Sugar.
Google Docs: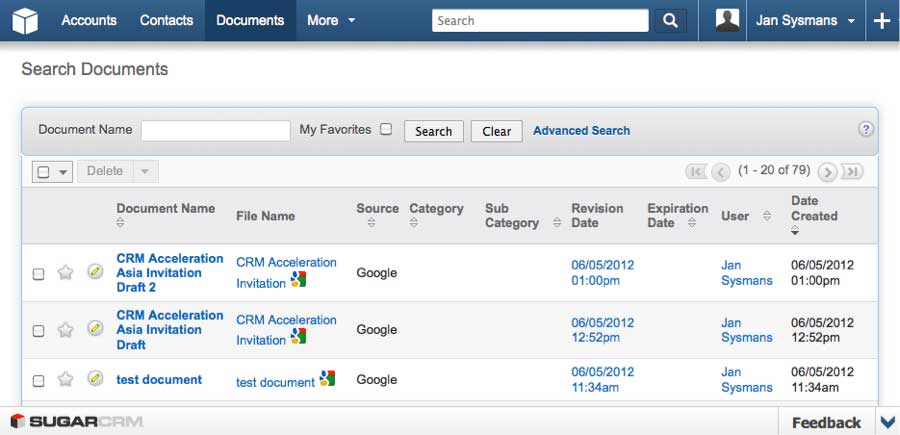 If you want to be able to create Google Docs from within the native documents module in your CRM, Sugar has this functionality. Your Google Docs account is now much easier to manage as you can create Google Docs inside of Sugar without having to make a double entry in your Google Docs account. Integrated with SugarCRM's great searching capabilities, you can also search all of your Google documents inside of Sugar. Your Google Docs will have a Google icon next to them which allows you to differentiate between Sugar and Google Docs.
Google Contacts: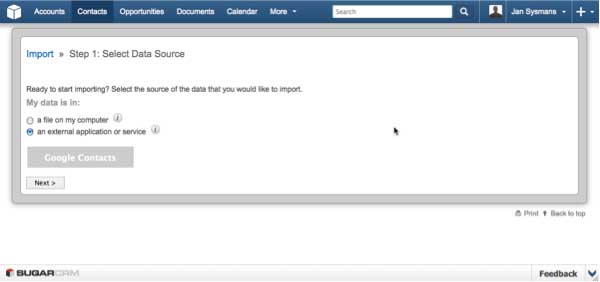 We all know how fun it is to export, map, and import records from one software package to another. For those of us who don't enjoy this tedious task, Google and Sugar now make it easier for us. Instead of exporting and importing, you can simply sign in to your Google account inside of Sugar and sync your contacts without having to import or export a single record!
Google Maps: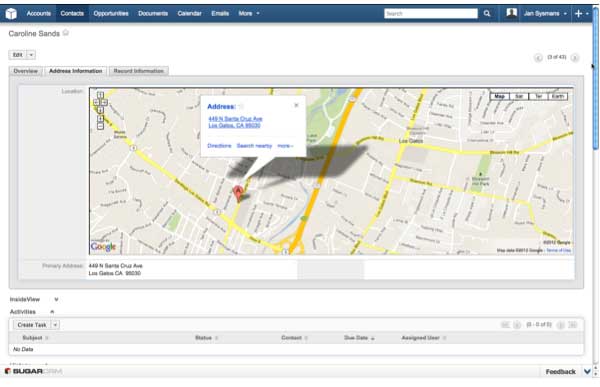 Sugar Can display fully-functional Google Maps directly from the account or contact screen from inside of SugarCRM. Sugar administrators can configure the Google Maps integration in a matter of minutes using simple configurations in Sugar Studio. How is this beneficial? An example of a use case: Say you have 30 remote consultants in a given state. If you want to find the closest consultant to a specific client, all you have to is select an account, and the integration can match the nearest consultants to the account based on their address. Furthermore, with a few clicks, you can even email your consultant driving directions to said account. Just another great example of how Sugar and Google working together make your lives easier!
Google Calendar: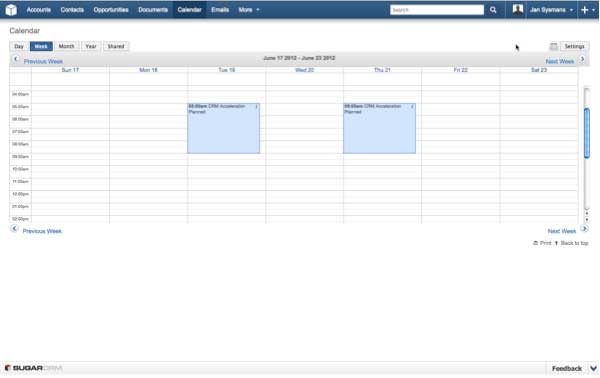 You Sugar meetings, calls, tasks, and calendar events can easily automatically update in your Google Calendar. Because SugarCRM support the iCaldenar standard, the process is easier than ever before. If your company is using Gmail and/or Google Calendar, connecting the two is extremely beneficial as double entry will no longer be an issue.
Of course, if you need customizations or integrations beyond Sugars out-of-the-box capabilities, you can explore www.sugarexchange.com for additional integrations. Furthermore, with FBSG having a full SugarCRM development team on staff, we can build custom Google integrations to meet your specific requirements. If this is something of interest, feel free to call us at 818-280-4820 or email at info@fayebsg.com with any questions. Sugar keeps getting sweeter!
Featured
Rankings season is upon us with March Madness right around the corner. It's been another year...

Read More

SugarCRM Inc., the company that helps global organizations build better business relationships, has named Faye Business...

Read More

Forrester defines the customer journey as the series of interactions between a customer and a company...

Read More