Sage 100 ERP 2013 Prerelease: Guide Looking Towards The Future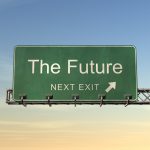 The Sage 100 ERP 2013 (formerly Sage ERP MAS 90 and 200 5.0) prerelease guide will provide more details on the compelling value for users, with new connected services, add-on solutions with more deployment and pricing options.
Over the last couple of decades, ERP systems have grown from a hype to an everyday fixture. The concept of an organizational and unified information system will remain at the forefront for achieving and running a more productive and successful organization.
It is important to continue to look towards the future and get an understanding of where you are headed and how this translates into your everyday business processes.
Sage has listened to current client feedback and addressed top enhancement requests, Autoupdates for easy application of Sage 100 ERP Product Updates, enhanced Credit Card Processing using Sage Exchange, and more.
Highlights of the Sage 100 ERP 2013 release include:
The main features and functionality enhancements will be in Accounts Payable, Bank Reconciliation, Inventory Management, Paperless Office, Sage CRM, and enhanced Credit Card Processing though Sage Exchange.
Accounts Payable Invoice Numbers will be expanded, customers and vendors will be able to be designated as Inactive.
Paperless Office will be able to utilize public email servers such as Google mail, Yahoo, and AT&T.
Increased flexibility of Credit Card processing will be available through Sage Exchange, including card-swipe capabilities, charges for repetitive invoices and Accounts Receivable invoices, mobile payments, and more.
Enhancements will provide on-hand details and pricing information on the Inventory Maintenance screen.
Multiple ERP companies will be able to be aligned to a single CRM database.
Quick Order Entry screens will enable Sage 100 ERP quotes and orders to be processed in the familiar Sage CRM environment without the need to install Sage 100 ERP on the workstation.
Sage 100 ERP 2013 Beta is currently targeted to begin in October.
Click the download PDF button to download the Prerelease Guide

If you would like additional information call us at 818 227 5130 or email info@fayebsg.com
Featured
Rankings season is upon us with March Madness right around the corner. It's been another year...

Read More

SugarCRM Inc., the company that helps global organizations build better business relationships, has named Faye Business...

Read More

Forrester defines the customer journey as the series of interactions between a customer and a company...

Read More