The CRM Buying Process. Is SugarCRM Right For You?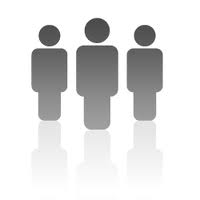 When you buy any new software product for your business, you want to make sure that your investment is going to pay off. It's all very well for the software to have special features and functions, but what's the use if these features and functions don't actually assist you. It is important that you assess your business functions and decide the best way to achieve your goals.
CRM software is one of the most important products and investments that a business can make and therefore it is important that you are selecting the right solution for for you.
The CRM buying process can be reduced to a set of 10 steps that will help you pare down the field of potential solutions to a few vendors.  The advantage of utilizing tools for software CRM are numerous and beneficial. They provide valuable insights across the sectors of marketing, sales and support, allowing everyone to work toward common goals.  In addition to these benefits they measure results so your company can improve overall performance.
Click here to download the 10 Step Guide To Purchasing CRM
Featured
Rankings season is upon us with March Madness right around the corner. It's been another year...

Read More

SugarCRM Inc., the company that helps global organizations build better business relationships, has named Faye Business...

Read More

Forrester defines the customer journey as the series of interactions between a customer and a company...

Read More