SugarCRM Implementation, Support and Training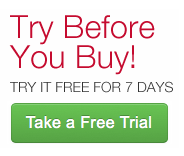 SugarCRM might just be exactly what your business needs to reach that next level, to step ahead of the competition, to manage your customers, but if your employees don't know how to use it, or if it's not set up for your needs, it might as well just be the Sweet n' Low in your coffee.
You need to get a good understanding of the full capabilities of the program you are purchasing, what it can do for you and how to use it properly.
It is important that you select the right consultants to implement your software. Will they assess your business requirements and needs? Do they have the a development team to customize your software to suit your business? Can they support you if issues arise? Do they provide product training?
At Faye Business Systems Group we do more than just get things ready, we help you optimize every feature, every step of the way. Whether you want to create a report or import records, we will be there. We understand that in order to successfully implement new software, you need a dedicated and trustworthy support team that can teach users how to get the most out of your new system. FBSG and SugarCRM can give you the confidence that your new software will do what you need, fit your business, and be successfully integrated into your office procedures.
Take the first step and speak to us now about all of your software needs, call 818 227 5130 or email info@fayebsg.com

Over the years, we've helped our clients integrate their SugarCRM systems with a variety of other applications including marketing applications, payment systems and accounting software.
Click below to see the full details of our current integrations:
SugarCRM – Sage MAS90 Integration
SugarCRM – Constant Contact Integration
SugarCRM – Authorize.Net Integration
SugarCRM – Intacct Integration
SugarCRM – QuickBooks Integration
If you would like us to develop an integration specifically for you please call us at 818 227 5130 to discuss.
Featured
Rankings season is upon us with March Madness right around the corner. It's been another year...

Read More

SugarCRM Inc., the company that helps global organizations build better business relationships, has named Faye Business...

Read More

Forrester defines the customer journey as the series of interactions between a customer and a company...

Read More