How To Use SugarCRM Offline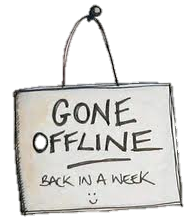 The Sugar Offline Client enables users and administrators of Sugar Enterprise to use the Sugar application on their local machines without connecting to the Sugar server. This allows users to work in locations where it is not possible to access the Sugar server. They can then synchronize the data on their PC with the data on the Sugar server to make the updated information available to all users in the organization.
The number of Offline Client licenses that you receive is equivalent to the number of Sugar Enterprise licenses that you purchase. The administrator can view this number on the License Management page of Sugar Enterprise.

You can use the Sugar Offline Client, supported on Microsoft Windows platform only, for the following subset of Sugar modules:
Home
Activities
Accounts
Contacts
Leads
Opportunities
Quotes
Products
Forecasts
Speak to us today about implementing the right automated system for your business. Call 818 227 5130 or email info@fayebsg.com
Featured
Rankings season is upon us with March Madness right around the corner. It's been another year...

Read More

SugarCRM Inc., the company that helps global organizations build better business relationships, has named Faye Business...

Read More

Forrester defines the customer journey as the series of interactions between a customer and a company...

Read More