ERP Systems for Small Business. Do They Actually Help?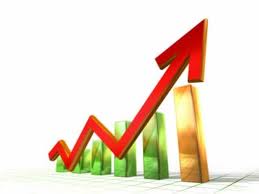 Many factors can impede the growth and complicate small business processes.
In terms of the ERP software selection process, small businesses have their own requirements and unique characteristics and therefore what is suitable for medium or larger business may not be suitable for smaller businesses:
They are usually more sensitive to economic uncertainty and to the ramifications of flawed business decisions, and therefore need to make more careful investment decisions.
Fewer financial resources are available for IT projects, as access to financing is more problematic.
They are less savvy with respect to IT generally and ERP systems particularly, and are more dependent on external information and field experts.
Strategic IT decisions are made by owners or top management, based mostly on personal experience or open-source information.
Despite their relatively small size, they often require the same level of ERP functionality as larger companies.
Power your entire business with the right ERP software for you. Get greater efficiency across core business processes like purchasing and inventory management, turn your data into insight to boost sales, and drive new business opportunities.
Software to consider includes Sage 100 ERP or Intacct cloud based financial solutions. To find out which software is the right fit for you speak to an expert. Call us at 818 227 5130 for more information.
This guide is intended for owners and managers of small companies, and anyone interested in knowing more about enterprise resource planning (ERP) systems. Download this buyers guide by Gabriel Gheorghiu and Aleksey Osintsev, TEC analysts

If you have any questions or would like additional information please don't hesitate to give us a call. 
Phone 818 227 5130 or email info@fayebsg.com
Featured
Rankings season is upon us with March Madness right around the corner. It's been another year...

Read More

SugarCRM Inc., the company that helps global organizations build better business relationships, has named Faye Business...

Read More

Forrester defines the customer journey as the series of interactions between a customer and a company...

Read More