ERP Reducing the Total Cost of Ownership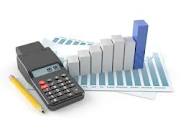 Total Cost of Ownership (TCO) still remains the most significant factor influencing Enterprise Resource Planning (ERP) strategies and decisions today. The focus for the past decade or more from both the ERP service providers and their customers has been on reducing the Total Cost of Ownership of ERP.
In the ERP world, TCO is used to calculate the total cost of purchasing and operating an ERP system and services. TCO provides an ability to evaluate additional costs that may not be reflected or be apparent in the upfront pricing. For example, if you're buying a new server, the server (including operating systems, database software and storage) usually accounts for roughly 15 to 25 percent of the overall, long-term costs to install, maintain, upgrade and support the server over time.
Focusing exclusively on TCO is no longer enough. The focal point is shifting towards include the Return on Investment (ROI) of ERP projects in order to justify continued investment and maximize business benefits.
Download this Aberdeen's Insight which provides as analyst perspective of the research as drawn from an aggregated view of the research surveys, interviews, and data analysis.

We will show you how High ROI with Low TCO is Possible with software such as Intacct or Sage 100 ERP. For further information email us info@fayebsg.com or call us at 818 227 5130.
Featured
Rankings season is upon us with March Madness right around the corner. It's been another year...

Read More

SugarCRM Inc., the company that helps global organizations build better business relationships, has named Faye Business...

Read More

Forrester defines the customer journey as the series of interactions between a customer and a company...

Read More