Why Should You Configure Your Custom Software?

Are you thinking of customizing your software so that it works the way that you want it to? It has never been easier to do so with cloud based business software such as SugarCRM and Intacct's cloud financial and accounting systems.
Not only can you have the software customized to your liking based upon your business requirements, you can also have the software integrated together to streamline your business processes.
Once you have your custom software up and running it is important that you have your systems configured and maintained to avoid future issues.
Software configuration is a term that can sometimes be hard to define: it can involve a little effort or quite a lot. The configuration of custom accounting software can be something as simple as adjusting the color of a computer screen's background to something as complicated as dealing with product lines, price codes, and account numbers.
At Faye Business Systems Group, our software consultants understand the intricacies and challenges often involved in configuring all kinds of custom accounting software.
Configuration can be erroneously overlooked by some computer users and administrators. Some people assume that if one element is off, the entire package can still function, just as a chandelier can still work if one of its light bulbs suddenly burns out. However, lack of configuration is often correlated with a lack of quality and the demise of efficiency. Custom accounting software won't work as effectively if all the elements are not configured.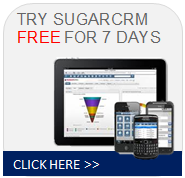 Computer configuration is one of the easiest and best ways to get everything you need out of your custom accounting software, whether it is Sage 100 ERP, Intacct, SugarCRM, or a different kind of program altogether.
If you would like to find out more information about Custom Software and Configuration we would be happy to assist and discuss your options and the best solutions for your business. Click the contact us button below.

If you have any questions or would like additional information please don't hesitate to give us a call
at 818 227 5130 or email info@fayebsg.com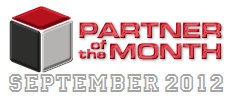 Featured
Rankings season is upon us with March Madness right around the corner. It's been another year...

Read More

SugarCRM Inc., the company that helps global organizations build better business relationships, has named Faye Business...

Read More

Forrester defines the customer journey as the series of interactions between a customer and a company...

Read More