SugarCRM – An Introduction to CRM Email Functionality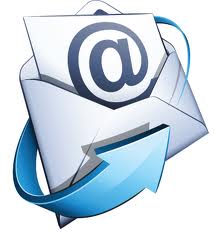 Your database is the foundation of your business, so it is important that you have a good customer relationship management system (CRM) to effectively nurture and streamline your business. Placing your valuable data into your CRM will allow you follow up regularly with prospects and identify exactly where they are in the sales cycle.
The SugarCRM  Email Functionality allows you to effectively communicate with your prospects from within your CRM system, eliminating the need to use another application to do so.
The information below is an introduction to the SugarCRM email functionality.
Email is divided into two categories, inbound and outbound. There is an assortment of functionality made possible by integrating SugarCRM with an email system. A few examples include:
Auto-creating cases
Auto-associating notes to cases based on a case macro
Handling bounced messages from campaigns
Notifying customers of case status changes
Notifying users of various events with workflows
Sending out marketing email campaigns
Sending personal emails to contacts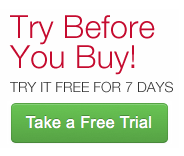 General Email Terms
When configuring SugarCRM to integrate with your email system it is helpful to be familiar with your email system or have someone on hand who is (e.g. IT).
SMTP – Stands for "Simple Mail Transfer Protocol" and is used for outbound email.
POP3 – Stands for "Post Office Protocol" and is used for inbound email.
IMAP – Stands for "Internet Message Access Protocol" and is also used for inbound email.
When configuring SugarCRM to send email you will need to know:
SMTP server hostname (mail [dot] mydomain [dot] com)
Port
Username
Password
When configuring SugarCRM to receive email you will need to know:
Mail server hostname (mail [dot] mydomain [dot] com)
Mail server protocol (IMAP or POP3)
Port
Username
Password
Outbound Email (SMTP) in SugarCRM
There are two types of outbound email accounts, system and personal.
System
Only one system outbound email account is allowed and is configured under Admin > Email Settings. Most of the functionality listed above (notifications, campaigns, etc.) uses the system outbound email account.
Personal
Personal outbound email accounts can be configured in the Emails module through the Settings window. Only personal emails sent from the Emails module use personal outbound email accounts.
SugarCRM will use the system outbound email account by default.
Inbound Email in SugarCRM
SugarCRM provides the following features to manage inbound emails:
Personal accounts
Group accounts
Personal folders
Group folders
The above features provide a variety of ways to interact with emails from IMAP or POP3 email accounts. A quick overview of each is provided below.
What is a personal email account?
Personal email accounts are configured by individual users in the Settings menu accessed from the Emails module. They provide a "live" view of an inbound email account. Emails for personal email accounts are not stored in the SugarCRM database (except for a cache of the email headers which is not especially important to know at this time); instead, when a user requests to view an email SugarCRM will open a connection to the configured email server and request the desired email.
Since SugarCRM opens a connection to the email server for each request (Check Mail, view email, etc.) if your email server imposes a connection limit and you have several users with personal accounts, SugarCRM may exceed this connection limit. When a connection limit is exceeded the email server will begin to block requests which can lead to unusual behavior such as:
Email bodies not returned when selecting an individual email
Check mail operations timing out
Emails not deleting successfully from the email server
To resolve these types of issues you will need to ask your email service provider to lift any connection limits or use one of the group mail options described below.
Note: This is the only email account type that responds to the "Check Mail" button found in the Emails module.
What would a personal email account be used for?
Personal email accounts can be used by individual users to view their personal email accounts within SugarCRM. Due to connection limits imposed by many email servers, however, this type of email account is not often used. Email integration with SugarCRM is better suited for group emails, for example a support organization may access their "support" inbox through SugarCRM.

For more information speak to us today. Call 818 227 5130 or email info@fayebsg.com
Featured
Rankings season is upon us with March Madness right around the corner. It's been another year...

Read More

SugarCRM Inc., the company that helps global organizations build better business relationships, has named Faye Business...

Read More

Forrester defines the customer journey as the series of interactions between a customer and a company...

Read More