Seamlessly Integrate Intacct with the Applications that Work Best for Each Department in your Organization.
Intacct will allow you to gain actionable real-time business insights into your company.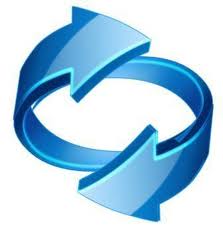 With multiple facets that make up your business processes including  inventory, production, shipping, CRM and other aspect, you really need a solution that is going to run two-way communications with your accounting software to share data. Every department in your company should be able to select the systems that best address the needs of the business.
That's why Intacct uses open web services so that it can easily integrate with other applications for each major business function within your organization.
Faye Business Systems Group will Seamlessly integrate Intacct with the applications that work best for each department in your organization.
Watch this video below to see how you can gain actionable real-time business insights—globally and locally, with Intacct.
Contact us to discuss integrating software to increase business productivity. Call us at 818 227 5130 or email info@fayebsg.com
Featured
Rankings season is upon us with March Madness right around the corner. It's been another year...

Read More

SugarCRM Inc., the company that helps global organizations build better business relationships, has named Faye Business...

Read More

Forrester defines the customer journey as the series of interactions between a customer and a company...

Read More