Have You Considered A Custom Software Solution?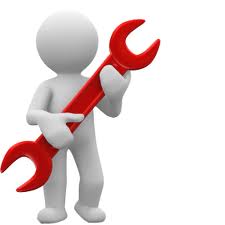 Part of being successful in today's business world is making your business work the way that you do business, or the way that you want to do business. Gone are the days where you have to make your business fit into the structure and format of your software.
With the right planning and procedures changing software doesn't have to be a difficult process.
Planning A Custom Software Implementation
When implementing software, planning and methodology are everything. Overlooking these initial steps can derail even the most elegant software solution. That's why our accounting software consulting is invaluable to our clients when it's time for an upgrade.
At Faye Business Systems Group our methodologies, checklists, implementation plans, and procedures have been developed and constantly improved. They are designed to minimize the pitfalls and omissions that seem to occur with every software implementation.
The goal of our software consulting is to minimize and ideally to eliminate problems and downtime in conjunction with a software upgrade or implementation. Smoothly running accounting software is a great asset for any company, but bugs and crashes will put anyone behind. We're here to make sure that doesn't happen.
When we plan out a standard implementation, typical phases include:
Pre-Implementation planning and meetings with the client
Development (and approval) of implementation checklists, budgets, and related documents
Installation
Configuration
Development of Training Plans
Transition planning and consulting (how to move from one system to another)
Data conversion
Data entry management
Customizations
Custom report development
Form design & development
Ongoing business process development and assistance
Ongoing development and assistance with procedures, standards, and related documentation
After a well-planned and smoothly executed software implementation, we will continue to support your software and your users. FBSG strives to support and teach all there is to know about the software so that businesses can truly use the technology to become more productive and profitable.
If your company needs assistance implementing a custom software solution, look no further than consulting services from FBSG.

If you have any questions or would like additional information please don't hesitate to give us a call
at 818 227 5130 or email info@fayebsg.com
Featured
Rankings season is upon us with March Madness right around the corner. It's been another year...

Read More

SugarCRM Inc., the company that helps global organizations build better business relationships, has named Faye Business...

Read More

Forrester defines the customer journey as the series of interactions between a customer and a company...

Read More