An Introduction to CRM – With SugarCRM
At a high level, CRM systems make life easier. CRM itself is a discipline that centers around building better customer relationships; CRM software enables you to scale up the process of building those relationships. Putting a CRM strategy in place provides organizations with enhanced visibility and understanding into who their constituents really are. Ultimately, these systems are designed to improve customer satisfaction.So, how do you get started with CRM? First, understand what CRM can do, and next, be prepared to analyze your organization's strengths and weaknesses so that you can identify areas of opportunity that you can leverage using a CRM system.

This paper will give you an overview of CRM, the benefits it provides, and tips for creating a pathway toward adoption.

SugarCRM is the most intuitive, flexible, and open CRM solution. Sugar's open development platform easily adapts to state-of-the-art applications, such as social collaboration and social media, thereby extending the value of your investment far beyond the typical software lifecycle.

Try SugarCRM Free For 7 Days
No credit card required. Nothing to install. Get up and running in under a minute!
Click on the link below.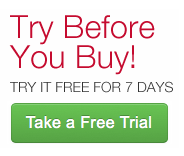 If you have any questions or would like additional information please don't hesitate to give us a call
at 818 227 5130 or email info@fayebsg.com
Featured
Rankings season is upon us with March Madness right around the corner. It's been another year...

Read More

SugarCRM Inc., the company that helps global organizations build better business relationships, has named Faye Business...

Read More

Forrester defines the customer journey as the series of interactions between a customer and a company...

Read More