An Introduction To CRM 2012 – What is SugarCRM?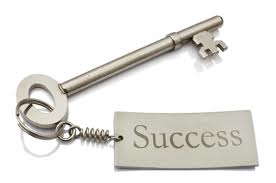 At a high level, Customer Relationship Management (CRM) systems make life easier. CRM itself is a discipline that centers around building better customer relationships; CRM software enables you to scale up the process of building those relationships. Putting a CRM strategy in place provides organizations with enhanced visibility and understanding into who their constituents really are. Ultimately, these systems are designed to improve customer satisfaction.

What is SugarCRM?
SugarCRM is a CRM system which will improve the way that you manage your data and interact with your customers. SugarCRM provides a central point for capturing, storing & sharing information about your customers and preserving that information across geographic locations. SugarCRM is open source which allows you to integrate other software so that it works the way you want it to work, this open source structure allows for endless possibilities.
SugarCRM will help you to:
Increase sales by improving how your organization tracks and manages sales leads, opportunities, accounts, customer and prospect interactions.
Increase Visibility by showing all your activities related to an account, business contact, or prospect in one central place.
Improve Top Line Results by helping you to convert leads and opportunities into sales.
Manage Information about the companies and individuals you do business with so that you can easily check the standing of a specific account.
Improve Customer Service by ensuring that customer support requests are properly assigned and tracked.
Generate Reports to forecast sales, track account activity.
Scale Your Business by providing a smooth and affordable growth path from one user to hundreds.
Protect Your Data by having your important customer and business data securely hosted and backed up.
Save Money by using a well supported open source application.
So, how do you get started with CRM? First, understand what CRM can do, and next, be prepared to analyze your organization's strengths and weaknesses so that you can identify areas of opportunity that you can leverage using a CRM system.
This paper will give you an overview of CRM, the benefits it provides, and tips for creating a pathway toward adoption.

To find out the full potential of SugarCRM call us at 818 227 5130
Featured
Having a business requires that you stay on top of your game – always. It also...

Read More

Every buyer faces this question: Who installs the software? While some companies do have the resources...

Read More

The Sage Fixed Assets module allows Sage 100 users to manage fixed assets effectively from acquisition...

Read More