Six Reasons Why to Upgrade from SugarCRM Community Edition to Professional Edition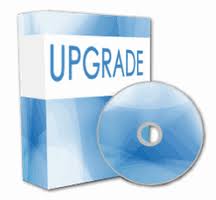 Purchasing and implementing  new software isn't and shouldn't be a permanent business solution. To be successful in business and to receive successful results from your business software and solutions, you need to focus on regular maintenance of the software and continuous upgrading and updating of your software.
If you are currently a SugarCRM Community Edition user, it could be the perfect time for you to upgrade to the Professional Edition.
With many additional features and functions the professional addition would be a valuable business investment.
Some of the features that you would gain by upgrading to the Professional Edition include:
REPORTING
Matrix Reports
Dashboards
Customer Profiles
Marketing Analytics
Pipeline of sales

MARKETING, SALES, AND SUPPORT
Assign and edit quotas
Plug-ins for Microsoft Office
Quotes & Contracts
Mobile
Data Merge
Knowledge Base
PLATFORM
Workflow Management
Teams
Administrative module
Access Control
Data Quality Control
On-Demand or On-Site

Featured
The Sage Fixed Assets module allows Sage 100 users to manage fixed assets effectively from acquisition...

Read More

Rankings season is upon us with March Madness right around the corner. It's been another year...

Read More

SugarCRM Inc., the company that helps global organizations build better business relationships, has named Faye Business...

Read More