Sage ERP Improving Usability: How Intuitive ERP Drives Productivity, Improves ROI and Enhances Collaboration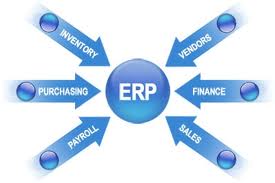 Enterprise resource planning (ERP) systems integrate your companies internal and external information, providing solutions with powerful capabilities for managing data and improving your businesses efficiency.
Modern ERP solutions are delivering capabilities with ease of use which improves benefits and ROI. The right flexible ERP system for you will cut your running costs, improve operational efficiency, and allows you to make better decisions. As your business grows so do your processes and procedures you will need the ability to add functionality as your business grows.
Sage 100 ERP is a powerful and comprehensive system available for managing the demands of manufacturing, distribution, and service industries, allowing you to take control over your operations. ERP solutions are critical to helping you serve your customers providing accurate and up-to-date information.

Benefits
By using an ERP solution designed for optimum usability, organizations can achieve the following benefits:
Reduce Training and Implementation Timeframes to Improve ROI
Lower TCO
Improve Productivity
Improve Staffing Flexibility
Enhance Collaboration with Stakeholders
This whitepaper details the business impact of modern usability enhancements.
[download id="36″]
For more information call us at 818 227 5130 or email info@fayebsg.com

Featured
Rankings season is upon us with March Madness right around the corner. It's been another year...

Read More

SugarCRM Inc., the company that helps global organizations build better business relationships, has named Faye Business...

Read More

Forrester defines the customer journey as the series of interactions between a customer and a company...

Read More