7 Steps To Assessing If You Need ERP Software Like Sage 100 ERP or Intacct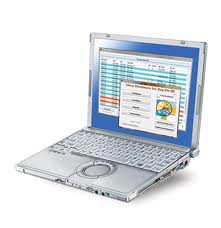 The bottom line for any business comes down to improving business processes and maintaining customer satisfaction and loyalty. It is important for business to stay on top of new technologies in the market that will assist growth and development.
When looking to introduce a new technology into your business it must be a technology that will deliver long term value to the business and then be able to measure the ROI, that is where the right ERP software comes into play. With many different options on the market it is important that you find the right solution for your business. Some of these options would include Sage 100 ERP (formerly Mas 90 and MAS 200) and Intacct Cloud Accounting Software.
Download the  whitepaper below to read about how to build your own business case for an ERP investment.
To create a business case for an ERP investment and select the right ERP option, organizations should follow a 7-step process:
1. Describe the business challenge
2. Assess the potential benefits of the ERP investment
3. Assess the potential costs of each ERP option
4. Assess risks and issues that might arise during the implementation
5. Recommend the preferred solution
6. Describe the implementation approach
7. Measure potential and actual ROI


Featured
Rankings season is upon us with March Madness right around the corner. It's been another year...

Read More

SugarCRM Inc., the company that helps global organizations build better business relationships, has named Faye Business...

Read More

Forrester defines the customer journey as the series of interactions between a customer and a company...

Read More