10 Questions to Ask When Choosing a Midmarket ERP Solution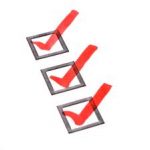 Small and midsize companies can now make the Enterprise Resource Planning (ERP) market dynamic work to their advantage. This free ERP Checklist reviews 10 strategies you can use when shopping for a solution.
Are you looking to find the most beneficial solution for your company? Then you will need to read about strategies and tips for getting the best ERP with advice on how to roll solutions out quickly.
With so many solutions on the market and so many vendors it can be an overwhelming task to select the right solution for your company.
To make sure that you choose wisely when committing to an ERP solution, ask at least these 10 questions when researching vendors and their products.
The 10 question you should be asking:
1. Do you know and understand the business problems your organization's business leaders plan to solve with ERP?
2. Does your organization have a business-application vendor already?
3. Does your organization have any legacy ERP systems to contend with?
4. Is a vertical ERP solution suitable for your organization?
5. What functionality will your organization actually use?
6. Does the ERP solution align with your organization's business processes?
7. Does your organization have the IT resources necessary to support an
on-premise installation?
8. What kind of services will your organization require from the ERP vendor?
9. What is the true cost of the ERP solution?
10. Does the vendor have a clear long-term product strategy? 

Speak to us now about which solution is most suitable for your company. Call 818 227 5130.
Featured
Having a business requires that you stay on top of your game – always. It also...

Read More

Every buyer faces this question: Who installs the software? While some companies do have the resources...

Read More

The Sage Fixed Assets module allows Sage 100 users to manage fixed assets effectively from acquisition...

Read More