The 10-Step Guide To Buying the Right CRM Solution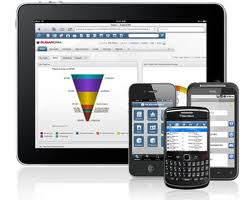 The CRM buying process can be reduced to a set of 10 steps that will help you pare down the field of potential solutions to a few vendors.  The advantage of utilizing tools for software CRM are numerous and beneficial. They provide valuable insights across the sectors of marketing, sales and support, allowing everyone to work toward common goals.  In addition to these benefits they measure results so your company can improve overall performance.
STAGE ONE: Know Yourself
Step 1. Look at Your Own Business
Step 2. Pick the Right People for the Team
Step 3. Understand your Regulatory Realities
Step 4. Consider your Budget and Where to Run Your CRM

STAGE TWO: Know Your Requirements 
Step 5. Integration Requirements
Step 6. Support Requirements
Step 7: Vertical Market Requirements
Step 8: Feature Requirements
Step 9: Financial Requirements
Step 10: Vendor Requirements
Click here to read in detail about the 10 steps that will make your business ready for CRM.
Click Here To Download The 10-Step Guide To Buying the Right CRM Solution.
Featured
Choosing a new CRM isn't an easy decision. However, once an organization gets to the finish...

Read More

Should you host your customer relationship management software in the cloud? Short answer: yes. We're going...

Read More

Have you ever heard of Pareto's Principle? Neither had we by that name. But it's also...

Read More