Sage Re-Branding – What Does This Mean For MAS 90 and MAS 200?
As of May 17, 2012 SAGE has re-branded the majority of their products by re-naming them using a more simplistic approach. The full switch to new product names is scheduled for November where MAS 90 is set to become known as Sage 100 Standard ERP and MAS 200 will be referred to as Sage 100 Advanced ERP.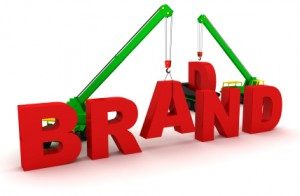 The recent branding strategy has prompted a lot of feedback and interest. In simplest terms, the Sage strategy is to move from a house of product names co-branded with Sage to a strong branded house, emphasizing Sage. Sage is moving away from a model like Adobe Systems, where individual products such as Adobe Photoshop are emphasized for different markets and needs, toward a model like Cisco, where the focus is on how the Cisco portfolio can help meet its customers' network needs.
In 2012 the names of many of Sage's core accounting and ERP lines, including Sage ERP MAS90 & MAS200, is set to launch as Sage 100 Standard ERP & Sage 100 Advanced ERP. The products will be identified with a numbering approach where higher numbers denote increasing levels of product capability or sophistication.
The new versions of the Sage ERP MAS lines have been launched with new features to help make your business life easier and with new names that help to simplify how the Sage portfolio of ERP systems is presented. The new product line names will be Sage 100 ERP, Sage 300 ERP, and Sage 500 ERP, representing the current Sage ERP MAS 90 and Sage ERP MAS 200, Sage ERP Accpac, and Sage ERP MAS 500 lines.
These changes are set to be introduced in early 2012 as the launches for the new version approach. You can expect to begin to see these new product names used in Sage communications early in 2012 as the launches for new versions approach.
The Sage websites will begin using these names beginning in May, and you'll see them used throughout the Sage Summit conference being held in Nashville in August 2012.
Here are the naming details for the 2012 launches:
Sage MAS 90 will launch as Sage 100 Standard ERP

Sage MAS 200 will launch as Sage 100 Advanced ERP
Sage Accpac 100 will launch as Sage 300 Standard ERP

Sage Accpac 200 will launch as Sage 300 Advanced ERP

Sage Accpac 300 will launch as Sage 300 Premium ERP
Sage ERP MAS 500 will launch as Sage 500 ERP
All of the Sage ERP lines are driven by long-term development roadmaps to ensure Sage continues to deliver leading solutions to help make your business life easier. Rest assured that these products, newly named to make clear the Sage portfolio of solutions available to you, will deliver the same great capabilities, support, and backup you have known and value from Sage.
For more information visit the FAQ page
Featured
Rankings season is upon us with March Madness right around the corner. It's been another year...

Read More

SugarCRM Inc., the company that helps global organizations build better business relationships, has named Faye Business...

Read More

Forrester defines the customer journey as the series of interactions between a customer and a company...

Read More