Outgrowing QuickBooks? Converting from Quickbooks to Sage 100 ERP (Formerly MAS 90 & MAS 200)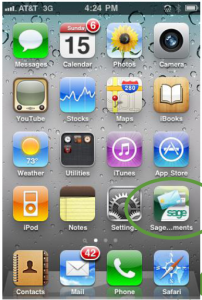 For many businesses, the first accounting software package they use is Quickbooks.  And Quickbooks does the job for a while, but eventually, as the business grows and requires more sophisticated information systems, Quickbooks becomes less effective.
Why Switch to Sage MAS 90 or MAS 200?
Grows with you: Start with the basics and expand your system to suit your specialized business needs
Works the way you do: User-level personalization allows you to take the complexity out of your software
Be in the know: See up-to-the-minute, work-in-process information for assemble-to-order, engineer-to-order, or make-to-order processing
Provide superior customer service: Maintain detailed sales histories for each customer, product, and product line
Improve customer loyalty: Automate your shipping process for optimum delivery while cutting costs and building profits
Track inventory even at multiple locations: Track by serial, lot, and bin, in addition to LIFO, FIFO, and Average costing
Effective asset accounting: Manage your company's tangible assets from purchase to disposal
[download id="24″]

Includes:
37 Essential Tips for Evaluating and Purchasing New Accounting Software
How to Create an Accounting System Needs Analysis
Features & Capabilities Comparison Chart of QuickBooks, Sage BusinessWorks, and Sage MAS 90/MAS 200
Two Success Stories
Upgrading to Sage 100 ERP (MAS 90 or MAS 200) is usually a strong next step in the evolution of an organization.  Find out the differences between the products and whether you'll get enough of a benefit from making the move from QuickBooks  to Sage 100 ERP.
Featured
Rankings season is upon us with March Madness right around the corner. It's been another year...

Read More

SugarCRM Inc., the company that helps global organizations build better business relationships, has named Faye Business...

Read More

Forrester defines the customer journey as the series of interactions between a customer and a company...

Read More