Don't ask "Why CRM?" ask "Which CRM?"
The CRM Market is growing at a fast rate, and with that growth attracts a lot of competition. The question at this point is not whether or not to use CRM (odds are your competitors are), but rather how do you know which CRM package is the right fit for your company?
Below are some of the key factors that must be addressed before selecting your CRM package: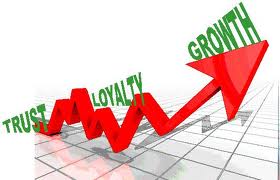 Internal evaluation must happen before a CRM evaluation
Are there business processes, irrespective of software that can be fine-tuned?
What do you like in your current system that must happen in your new system?
Do you have clearly defined pain points with your current software package?
Are you able to forecast ROI if the pain points are handled properly by your new system?
Will your employees use it?
Prospective users on all levels must be involved in your CRM evaluation. Sure, your IT manager and sales executives will be able to determine whether or not the framework and features are viable, but will they be able to determine whether or not their employees will be using it properly? Not without their input.
The user interface of your CRM package is crucial. Is it a modern, web-based solution? Will your users be able to learn it as fast as they have learned to use Facebook, Twitter, or Linkedin? This is why SugarCRM has changed the look and feel of SugarCRM 6.5. Users can now receive notifications when assigned to records similar to the way Facebook notifies you when your picture or status is liked or commented on. If your new CRM package looks and feels like software they already use, it's highly likely that they will feel comfortable using it.
SugarCRM Dashlets are user-configfurable panels that display information based on the SugarCRM modules that are important to you. Each users home screen can be completely customized with their preferred dashlets. The Sugar Shortcuts allow you to create accounts, log calls, schedule meetings, all from the home screen. Giving your users the ability to do 90% of their work on one screen saves time and allows users work more efficiently and effectively.

Take a look at the simple stuff first
Trial the software. Involve your employees. Can they create an account easily? Can they log calls or attach documents to a client or lead record? Do they understand why it's important to create sales opportunities? This will let you know right off the bat what kind of learning curve you'll be dealing with upon implementing your system.
Flexibility
Once you have gone past the basics and defined your pain points, it is time to dig a bit deeper. CRM systems by nature are fairly generic, which means it's crucial for your CRM system to be highly customizable. Can your sales and marketing staff customize?. If you're a small company, and customization of your prospective CRM requires programming, it's probably time to move on to something else. If you're a larger company, you might want your developers to have access to the code. SugarCRM is highly customizable by the users via Sugar Studio and by programmers via the API and source code.
These are just a few of the main ingredients necessary to implementing a successful CRM system. Asking the right questions is imperative. Instead of asking "Does CRM work?", you should be analyzing exactly how CRM software should work for your company. It will take a lot of work, but the benefits will far exceed the leg-work necessary to ensure success with your CRM implementation.
Featured
Rankings season is upon us with March Madness right around the corner. It's been another year...

Read More

SugarCRM Inc., the company that helps global organizations build better business relationships, has named Faye Business...

Read More

Forrester defines the customer journey as the series of interactions between a customer and a company...

Read More