An Introduction to CRM – With SugarCRM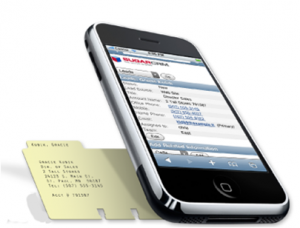 At a high level,
CRM
systems make life easier. CRM itself is a discipline that centers around building better customer relationships; CRM software enables you to scale up the process of building those relationships. Putting a CRM strategy in place provides organizations with enhanced visibility and understanding into who their constituents really are. Ultimately, these systems are designed to improve customer satisfaction.
So, how do you get started with CRM? First, understand what CRM can do, and next, be prepared to analyze your organization's strengths and weaknesses so that you can identify areas of opportunity that you can leverage using a CRM system.
This paper will give you an overview of CRM, the benefits it provides, and tips for creating a pathway toward adoption. [download id="23″]
Featured
Choosing a new CRM isn't an easy decision. However, once an organization gets to the finish...

Read More

Should you host your customer relationship management software in the cloud? Short answer: yes. We're going...

Read More

Have you ever heard of Pareto's Principle? Neither had we by that name. But it's also...

Read More