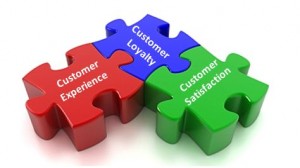 The bottom line for any business comes down to improving customer satisfaction and loyalty. Issues can often 'go unattended' due to poor processes and tracking, leaving the customer unsatisfied, damaging relationships and making it difficult for employees.
A good CRM system will:
• Centralize account details, call and contact history.
• Track performance.
• Capture feedback.
• Extend customer service.
With the growth and development of your company comes a new challenge. Evaluating work processes and solutions, a continuous and necessary task required to address issues and help grow your business.
Combining CRM with an integrated Business Relationships Management (BRM) system will Increase the value of your company, services and employees.
Find out how to perform a preliminary gap analysis to determine whether you need to upgrade your IT solutions and business processes to meet your current business requirements.
Download this Consulting Group white paper: [download id="22″]