The Key to Success – Improve Business Agility
Improving your business agility holds the key to your personal and business success
As stated in this Sage ERP Business Agility Focus report business agility is defined as "the ability for a business to be able to rapidly make informed decisions in order to react quickly and cost effectively to changes in their environment".
The objective for any business should be to gain the power to adapt rapidly and efficiently to changes in the market and take advantage of today's increasingly dynamic business environment.
Your business agility should be optimizing your overall performance and profitability and give you the ability to develop your processes, systems, products and services in line with the current business environment. In particular, improved business agility is the power to adapt rapidly and cost effectively in response to changing consumer demands and emerging market trends.
The right enterprise resource planning (ERP) system for your company will make all the difference, allowing you to increase your business agility. Faye Business Systems Group is in the business of finding the right fit for your particular company, working closely with you to make sure your ERP system works the way you need it to. Every business is different and requires different modules and functions to reach your full potential and increase your business agility.
[download id="15″]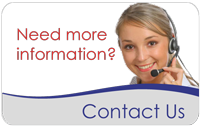 Featured
Rankings season is upon us with March Madness right around the corner. It's been another year...

Read More

SugarCRM Inc., the company that helps global organizations build better business relationships, has named Faye Business...

Read More

Forrester defines the customer journey as the series of interactions between a customer and a company...

Read More