SugarCRM Marketing Automation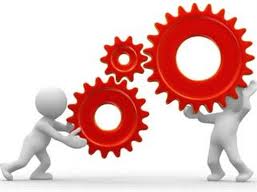 Wouldn't you like to have the ability to automatically manage the targeting, timing, and content of your marketing messages in response to your potential clients?
Marketing automation is a tool for driving revenue and increasing your efficiency. Automation software such as SugarCRM Marketing Automation integrated with existing sales force automation systems, enables marketing to combine with sales throughout the lead management process.
In order to understanding customers and develop a strategic marketing plan, marketing automation systems are designed to development and analyze marketing campaigns and customers, manage marketing campaigns, and allow for the customer data organization and storage.
A good marketing automation systems should provide information across the entire marketing process, including:
Demand Generation
Lead Management
Lead Scoring
Lead Nurturing
Lead Generation
Campaign Analysis
Lead Qualification
Sales Effectiveness
Read more about SugarCRM's Marketing Automation:
SugarCRM enables you to close the gab between marketing and sales through:
Automation functions inclue:
Create and execute campaigns across marketing channels
Capture leads directly into the CRM system
Measure return on investment of campaigns
SugarCRM Marketing Automation
Marketing Automation: Multi-Channel Campaigns
SugarCRM Multi-Channel Campaigns centralizes the development, execution and monitoring of campaigns across multiple channels (i.e., tradeshows, email, direct mail, or phone campaigns). With Sugar campaign management, companies achieve better visibility into the effectiveness of marketing expenditures.Extend campaign management to other channels, such as SMS campaigns, with extensions from SugarExchange.
Provide detailed views into campaign effectiveness across marketing and sales stages
Define campaign routing and approvals to ensure buy-in across the organization
Benchmark campaigns to understand which ones produce the most revenue
Track delivery, open, and click-through percentages of email campaigns
Include opt-in and opt-out links to email campaigns
Track campaign ROI by linking opportunities to specific campaigns
Marketing Automation: Campaign Wizard
Simplifies campaign design, execution and tracking
Ensures proper testing, suppression, and list management
Offers real-time activity and ROI reports
Marketing Automation: Email Marketing
Ensure campaigns are brand consistent and coordinated across customer channels
Monitor campaign execution to ensure offers reach the targeted audience
Track and assign opportunities to campaign leads
Control opt-in and opt-out lists
Marketing Automation: Web-to-Lead Forms
Automate lead import from the Web into SugarCRM
Reduce the need for technical resources to create web forms
Presents all fields and values from the Leads module
Offers design flexibility and decreases IT time spent in marketing support
Marketing Automation: Lead Management
Segment leads based on the attributes that drive your business
Automatically capture and assign leads across multiple channels
Convert leads to opportunities and ensure appropriate follow-up
Marketing Automation: Marketing Analytics
Understand the ROI of marketing programs
Relate opportunities to specific campaigns
Track which channel is most/least profitable
Replicate successful campaigns in a few simple steps
Featured
Choosing a new CRM isn't an easy decision. However, once an organization gets to the finish...

Read More

Should you host your customer relationship management software in the cloud? Short answer: yes. We're going...

Read More

Have you ever heard of Pareto's Principle? Neither had we by that name. But it's also...

Read More