SugarCRM and Social CRM
SugarCRM is built with your social presence in mind. To understand the what and how of social CRM, you firstly need to understand a few basics.
Customer Relationship Management (CRM) is the combination of sales, marketing, service and support–based functions. CRM is based upon data and information that allow companies to better follow, understand, target and support your customers.
Social CRM is designed to engage your customers in a collaborative conversation, customer engagement and interactions, to provide value. If you are going to go social your social engagement should to be enterprise-wide, both internally and externally. Social CRM is a business strategy often supported by a number of tools and technologies.
The key to Social CRM is understanding what you intent to achieve from being social and then act upon how you intent to achieve your goals.
SugarCRM is Social CRM ready. With SugarCRM you get the following Social CRM capabilities and integrations straight out of the box:
Social Media

Facebook: read your friends' news feeds in the Activity Streams dashlet
LinkedIn: See who you know or who can provide you with an introduction at a company
Twitter: read tweets of all the people you follow in the Activity Streams dashlet and add the Twitter name to a contact or lead and read their tweets directly in the contact or lead record

Email Integration

Sugar Plug-in for Microsoft Outlook: archive emails to Sugar and sync calendar, contacts and tasks
Sugar Plug-in for IBM Lotus Notes: archive emails to Sugar and sync calendar, contacts and tasks
Gmail, Yahoo! Mail and IMAP mail: use the Sugar email client to archive emails to Sugar
Send email using your mail account credentialsdirectly from Sugar

Online Collaboration

Schedule, start or join LotusLive, Cisco WebEx or GoToMeeting online meetings directly from Sugar

Document Sharing

Relate documents to any record in Sugar and store them in the cloud using LotusLive or Google Docs

Sales Intelligence

InsideView: use the pre-installed InsideView module to get the most up to date information on customers and prospects.
Hoovers, Jigsaw and Zoominfo: Get account and contact data using the Sugar Cloud Connectors

SugarExchange Extensions
Additional Social CRM integrations can easily be built using Sugar Studio, Sugar Cloud Connectors and Module Builder.
Impact
Access different Social CRM solutions directly from Sugar
Keep sales people inside their CRM applications
Use Sugar Studio, Cloud Connectors and Module Builder to easily add additional Social CRM capabilities.
Empower your employees with the latest Social Media capabilities
Watch these webcasts to learn how to use social media effectively in your business:
Demo of Atcore Systems' SugarCRM / Facebook Integration
Paul Greenberg: Social Media: Hype or Hope?
CRM Made Social with Sugar and InsideView
Driving Social Business from the Cloud with SugarCRM on IBM LotusLive
For more social CRM information call us at 818 227 5130.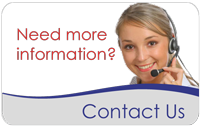 Featured
Rankings season is upon us with March Madness right around the corner. It's been another year...

Read More

SugarCRM Inc., the company that helps global organizations build better business relationships, has named Faye Business...

Read More

Forrester defines the customer journey as the series of interactions between a customer and a company...

Read More